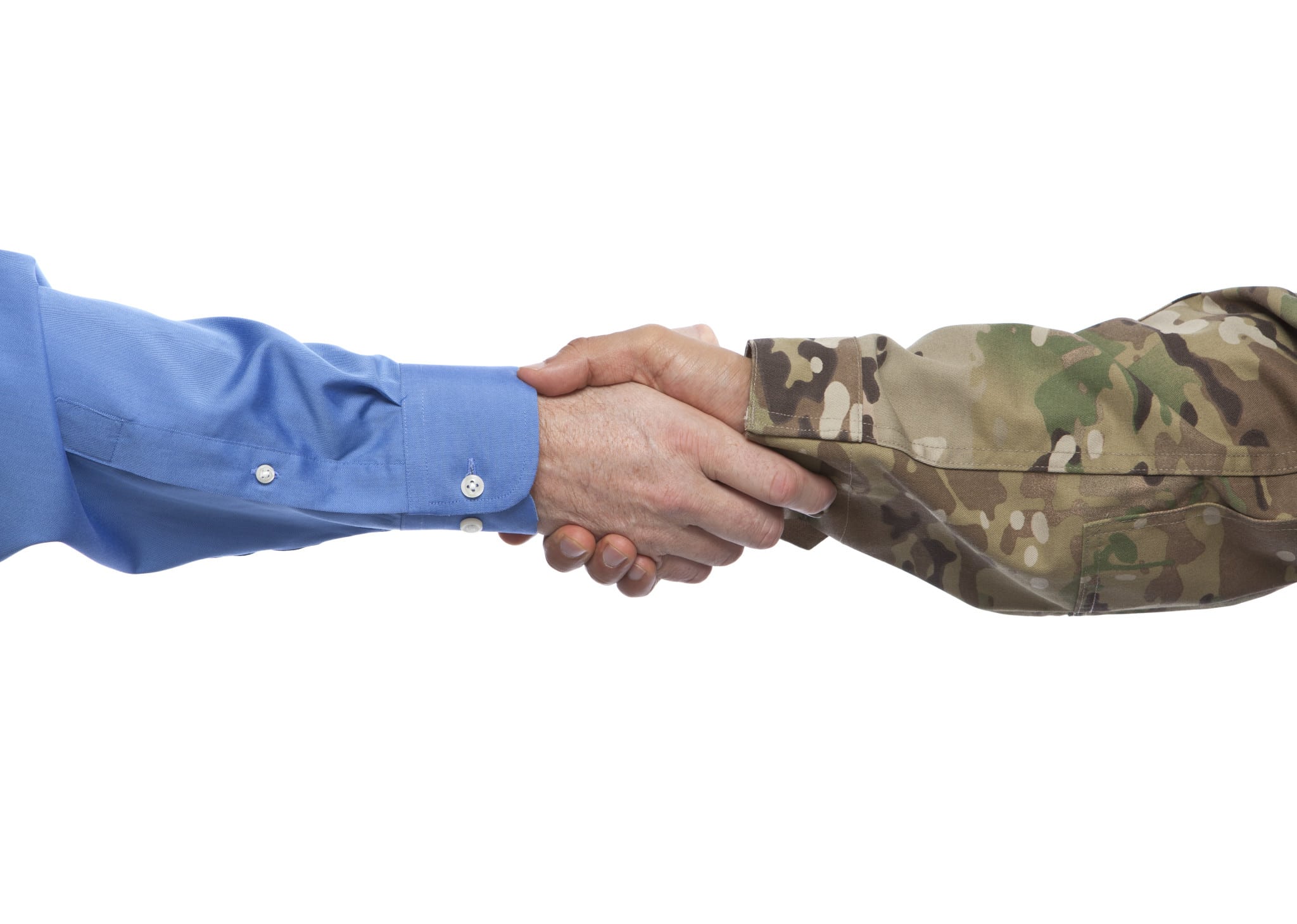 Cable's doing its part to thank veterans today. In addition to various cable programming honoring our military, companies have their own internal and external programs. Helping to guide industry efforts is the one-year-old Mission Media, created to highlight the importance of hiring recent military vets.
Altice USA is using its newly launched public affairs program Altice Connects to celebrate the company's veterans. Short videos and profiles appear on AlticeConnects and the operator is partnering with History Channel for more than a dozen Take a Veteran to School events. In addition, Altice USA's Meet the Leaders interview-style program will hold events at tri-state area schools in recognition of Veterans Day with local elected officials who will discuss importance of recognizing veterans.
History's Take a Veteran to School program is in its ninth year, with the network helping to bring veterans to speak during classes and assemblies. History also provides curriculum guides for grades K-12, and has expanded it to include "Thank a Veteran at Work," which encourages businesses to take time out to thank veterans in the workplace.
Discovery Communications is using the holiday to kick off its seventh annual "Creating Change" impact initiative. For the 1st time, the event will expand from a one-day marathon to a three-month long project during which Discovery employees will lend their expertise to local nonprofit organizations by working on projects ranging from branding and creative design to communications strategy, marketing, human resources, facilities planning and more. While veterans and military affairs groups are among the 21 nonprofits to benefit from the initiative, Discovery employees also will help groups involved with other issues, including animal welfare, poverty, the arts and youth education.
Comcast has committed to hire more than 10,000 members of the military community by the end of 2017. The company posted a YouTube video this week highlighting its employees who have served in the military. Timothy Burkes, a member of the US Army Reserve and part of Comcast's Technical Support team, said the company checked on his family when we was deployed and even sent a care package.