Betting on Hollywood Happy Ending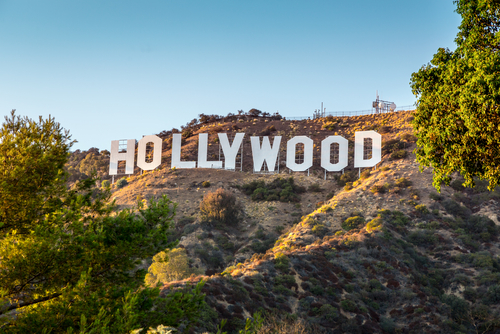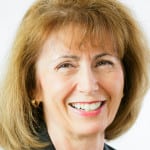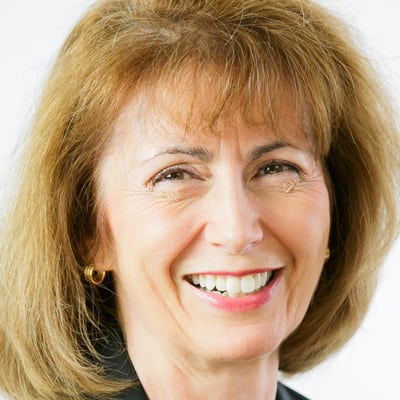 Happy endings are a Hollywood staple. Shelter-in-place orders covering most of the country for the past two months mean we've all had the chance to watch more than our fair share of feel-good stories where everything works out in the end.
With the sudden shutdown of production for live sports as well as in-studio and on-location content, producers have had to get creative. Everyone has heard about the meteorologists reporting from their living rooms and anchors who've turned a spare bedroom into a makeshift studio set. Kudos to the companies that have found ingenious ways to keep new content flowing to viewers hungry for a distraction.
"Saturday Night Live" ("SNL") produced new segments with the improv stars working from home. Late show hosts also found ways to work remotely. I've particularly enjoyed seeing Samantha Bee's weekly "Full Frontal" segments produced in her wooded backyard. Discovery's Food Network has relied on a combination of filmed-at-home series as well as programming completed, but not aired, before production halted. Trevor Noah turned Comedy Central's "The Daily Show" into "The Daily Social Distancing Show," earning praise from The Boston Globe's TV critic, among others. NBC's scripted crime thriller, "The Blacklist" pulled off a season finale by animating portions of the show.
This cannot go on forever. Now that stay-at-home restrictions are easing, what does that mean for media, for cable? It's certain that, just as in every other sector of the economy, new ways of doing business will be devised. It's not going to be easy.
Anthony Breznican wrote a May 28th article for Vanity Fair. In it, he details the various protocols being considered to bring actors back to studios and sets. Big name actors can afford to sit out for a year. All workers have their own health, as well as that of their families and communities to consider. It's also going to be expensive. The upside, of course, is "restoring tens of thousands of jobs in an important economic sector while creating new movies and TV shows for a world that could use the escape."
Time's Judy Berman takes an even more pessimistic view of the media world post-pandemic. To her mind, the power is shifting to streaming companies like Netflix, which doesn't rely on ad sales, premiere weeks, or prime-time scheduling challenges. Additionally, she quotes Netflix chief content officer, Ted Sarandos, from April's earning call as saying, "not only is shooting completed on most of this year's shows, but 'we're actually pretty deep into our 2021 slate.'" My question is around their economic model. Their monthly net profit is the result of the way they've chosen to recognize content costs; cash flow shows a very different story.
Berman does point out that the corporate parents of broadcast networks may not be as adversely impacted as the average person might think. Peacock parent NBCUniversal is leveraging content from NBC and their cable nets to bring their streaming strategy in line for their official launch this July. Fox, which she says retained its broadcast and news channels in the Disney deal, acquired streaming platform Tubi with an eye toward harnessing the technology. And in early May, ViacomCBS president and CEO Bob Bakish told investors to expect "major changes" to CBS All Access over the summer. Initial plans, which included a hybrid strategy of leasing some content to other streamers, faced investor disapproval. The new approach is characterized as entertainment on-demand with live news and sports.
In other changes, studios are looking to get on the direct-to-consumer bandwagon by inserting a new window into their release schedules. This so-called premium video on demand (PVOD) window means renting to consumers at a premium price concurrent with their debut in theaters, or in the case of Trolls World Tours, bypassing theaters all together. AMC Theaters responded to the later by saying it will no longer offer movies from Universal.
Berman sees all of these changes as benefiting the large companies, the "few megacorps [who] are destined to control the future of TV—the same ones that have shaped its past and present, for the most part."
I disagree. TV has become the great storytelling machine; settling for a one-size-fits-all approach is unlikely. Media has proven itself resilient in the past—consider Chuck Dolan's decision to add tiers of programming to overcome the technological limitations of the day. The industry will find work-arounds for the pandemic-related production challenges and scrappy content companies and distributors will continue to form and succeed. Happy endings aren't limited to Hollywood.
This topic is sure to part of the conversation during the opening session for what is now a virtual event, Media Finance Focus 2020, the 60th annual conference for MFM and its BCCA subsidiary, the media industry's credit association. The session, "A View From the Top," includes Darrell Brown, president, Bonneville International Corporation, Jeff Krolik, CEO, Sinclair Sports, and Randy Pitchford, founder, Gearbox Entertainment Company. We will explore their thoughts about the current state of the industry, disruption, and which of the industry's numerous new initiatives and developments they find most exciting. Registered attendees will see them streamed live on Tuesday, June 16, at 1:00 p.m. ET.
Mary M. Collins is president and CEO of the Media Financial Management Association and its BCCA subsidiary, the media industry's credit association. She can be reached at [email protected] and via the associations LinkedIn, Twitter or Facebook sites.