Is Cord Cutting Accelerating In 2Q?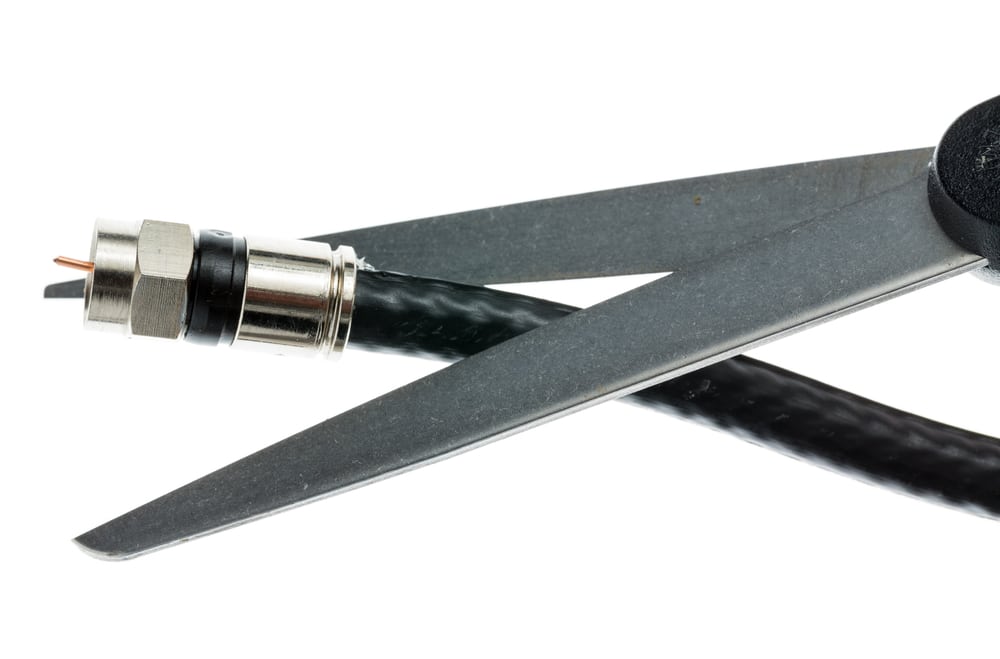 New data suggests that cord cutting may be getting worse this quarter, an alarming development given the unprecedented video sub losses that hit pay-TV providers during 1Q17. While observers will have to wait for the next round of financial disclosures for certainty, research firm M Science says cord-cutting indications "do not appear to have improved from Q1 through the end of May" for either Comcast or Charter, two of the three largest MSOs in the US.
M Science says it has developed directional indicator of cord-cutting behavior by "analyzing the frequency of various price declines across consistent paying subscribers." Based on this research, the firm says cord-cutting indications at Comcast have "increased dramatically Q/Q," more so than between the first two quarters of 2016.
At Charter, cord-cutting indications have consistently increased since the company closed its acquisitions of Time Warner Cable and Bright House last summer. That trend is continuing so far in 2Q. In fact, cord-cutting indications for Charter were "at record highs in May," according to M Science's data.
Hulu A Cord Cutting Catalyst?
M Science in its report also asserts subscribers to Hulu's SVOD service are more likely to cut the cord than Netflix subscribers. The data shows Hulu subscribers are "far less likely to spend on pay-TV subscriptions than Netflix subscribers and the average consumer." Hulu svp/head of distribution Tim Connolly earlier this month told Cablefax that about 80% of Hulu's users continue to subscribe to cable.
While Netflix subs on average spend $1 less per month for their cable bundle (video and/or broadband) than the average cable customer, Hulu subscribers pay $10-15 less. This indicates that displacement is "relatively high among subscribers to Hulu's legacy SVOD service."
Using DISH as a proxy for pay-TV, M Science also determined that Netflix subscribers are 30% less likely to subscribe to pay-TV relative to the average consumer. Beyond that, the average Hulu customer is 16% less likely to subscriber to pay-TV than the average Netflix customer.
Slow Build
The M Science report notes cannibalization of pay-TV subscribers by skinny bundles has been relatively low to date. The firm estimates the percentage of Sling TV's subscriber adds that had been DISH subscribers in the prior three months has ranged between 6-9%. While that trend has seen a slight uptick, it an objectively low number.
Still, DISH has marketed its legacy products and its new virtual MVPD offering in a manner aimed at avoiding cannibalization, something new entrants like YouTube TV and Hulu's live service won't have as a deterrent. M Science expects this will "result in more material cannibalization from the virtual MVPD market as these services build momentum."