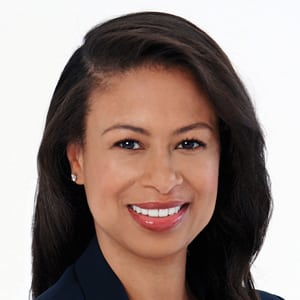 Under her strategic guidance, Boreland and her team led USA to a record-breaking 12th consecutive year as the top cable entertainment network in 2017. At Syfy, Boreland premiered key acquisition "Futurama," heralding the network's entryway into animation and lowering its median viewership age. During the coming year, she'll build a model to bridge the gap between digital and linear content consumption. The best advice she can offer is summed up in four words: "Work hard, listen harder."
What's a recent example of a step forward for diversity in the industry?
The recent lucrative deals Netflix made with Shonda Rhimes, Kenya Barris and Ryan Murphy really put a spotlight on diverse creators and the value put on their success.
In what areas should the industry step up its efforts with regard to diversity and inclusion?
Some networks put a lot of emphasis on diversity at their companies, but I think there needs to be more attention put on diversity at EVERY level. There are still not enough diverse candidates on the top levels of these organizations.
What's your best advice to someone just entering the video content/distribution industry?
Work hard, listen harder.
What's been the most dramatic change in your sector of the business today vs. three years ago?
The amount of competitive content. It's becoming more and more difficult to find the perfect spot to launch a show on linear television.
If there were a reality show based on your office, what would it be called?
"The Amazing Race"