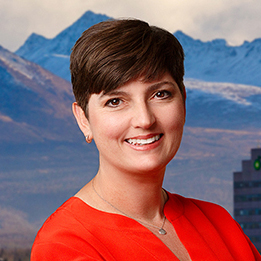 Years in Industry: 20-plus
Education: BA, University of Notre Dame; JD, University of Virginia
Motto I Live By: Never stop evolving.
Pidgeon plays an instrumental role in GCI's growth and development by guiding the company's strategy and negotiations on business ventures. She's also responsible for the formulation and implementation of the company's legal, regulatory and advocacy efforts and has been instrumental on ACA's broader efforts to make the case for rural broadband providers, helping the organization fight the never-ending net neutrality battle.
What item in your home or office most "sparks joy" in you? Pictures of my joyful, self-possessed daughters. And an organized drawer or closet makes me pretty happy too.
Best brand campaign you've seen lately? Nike's "Dream Crazier" ads are powerful. They challenge conventional social norms about "acceptable" behavior for women. Time to expand this message beyond sports to business.
Last show binged not on your networks: "The West Wing" with the "West Wing" podcast as the fast-follow "after-show discussion" … with a nod to Josh and Hirishi, what's next?
Last linear content you watched live: The Academy Awards. I'm a huge Olivia Colman fan, starting with "Broadchurch" (strongly recommend the binge), and who didn't get swept away by the "Shallow" duet?
Biggest challenge facing the industry? Regulatory and bargaining inequities that prevent service providers from innovating to meet and anticipate customer demands.
Favorite board/card game: Euchre (shout-out to my Midwestern friends).
What quality do you look for when promoting someone? Ownership, creativity, problem-solver. I also try to promote people who have skillsets or approaches that are philosophies—resulting in more robust, comprehensive strategies and innovative solutions and helps me learn and grow.