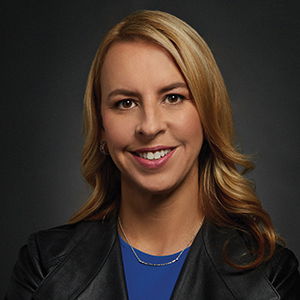 Years in Industry: 23
Education: Syracuse University
It's all about strategy when it comes to entertainment and youth, and Giles is instrumental. On Paramount Network, "Yellowstone" broke records in its second season as the top summer series across all of cable among total viewers, and Comedy Central increased YOY ratings in the P18-49 demo for the first time since 2013. Giles definitely earned her January promotion, and will also oversee the group's efforts in maximizing IP expansion globally and monetizing content with partners in sales, distribution and Pluto TV.
The COVID-19 pandemic forever changed my perspective on:
The importance of ritual.
Number of subscriptions to streaming services:
6
Without sports on TV, I have…
Competitive reality on TV! "RuPaul's Drag Race," "Survivor" and "The Challenge" are filling the void and I have strong rooting interests among the contestants.
"Tiger King" is a thing because…
It's every genre rolled into one. It's a tragedy, it's a comedy, it's a murder mystery, it's true crime all rolled into a documentary. Plus, tigers!
My prediction for AVODs is….
Dramatic growth with Pluto at the forefront!
Working from home has taught me…
Creative adaptability and a true appreciation for working as a team.