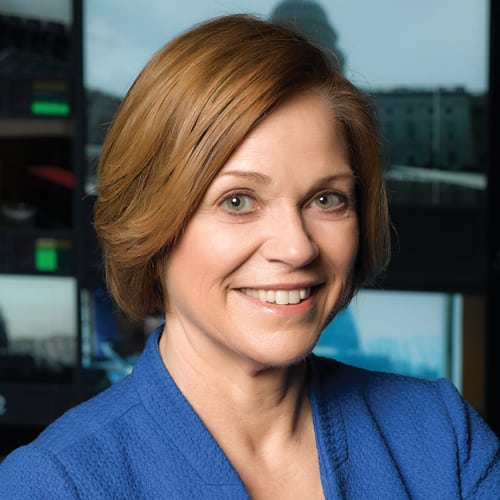 Years in Cable: 35
Education: BA, University of Scranton (PA)
One Word that Best Describes Me: Practical
Kennedy has been C-SPAN's president and co-CEO since 2006, a position he shares with his colleague Swain. Together, they are responsible for operations at the nation's only public affairs cable television network. They're a well-oiled machine, having worked together since the late '80s. While they share daily operating responsibilities at C-SPAN, they each have their own areas of emphasis. Swain focuses more on content, marketing and communications; Kennedy's areas of expertise are technology, finance, affiliate relations, and digital. The big decisions, especially strategic ones, however, are made together. The pair is active on Facebook and Twitter; they see YouTube as a complimentary way to distribute content and attract new viewers.
Q&A
What inspires you most about this industry? Its dynamism. The pace of chance is breathtaking.
If President Trump tweeted about you, he would say… "not fake news"
How do you celebrate your birthday? Joyously with family and friends
What product or service could you not live without? Waze
How long is your morning commute? See above. (Totally Waze-dependent)
What does the future look like for skinny bundles and flexible packaging? Crowded —and lots of work for interested consumers to figure it all out.
Last show I watched not on my network(s): OWN's "Where are they Now?"
New favorite binge: "Mozart in the Jungle"
Favorite podcast: C-SPAN's The Communicators