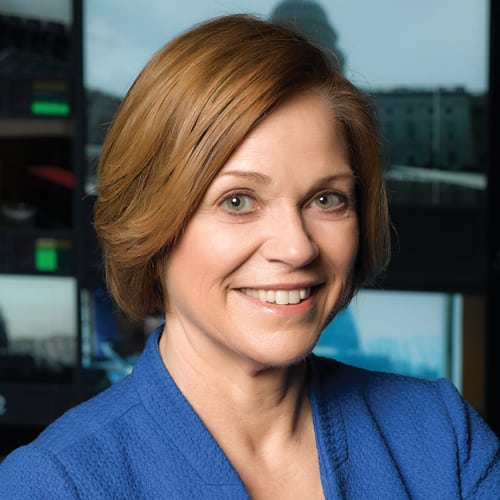 Years in Cable: 36
Education: BA, University of Scranton
Whether covering the March for Our Lives, Congressional hearings or debates on the Senate floor, C-SPAN broadcasts what's happening in Washington, D.C., in real time. Swain and Kennedy remain passionate about retaining C-SPAN's long-held mission to present Capital Hill events without any editorializing or political spin, thereby removing all of C-SPAN's TV, radio, and digital platforms from being labeled "fake news." A new generation of viewers has taken notice, too, making C-SPAN more relevant than ever.
Your social media platform of choice? My two Twitter accounts
Favorite short-form content? Animal videos from The Dodo
What would be the name of the reality show based on your company? C-SPAN already is a daily reality show from Washington.
What product or service could you not live without? Still, my iPhone.
What's the first thing you read in the morning? Two: Axios AM and Politico Playbook
What does the future look like for skinny bundles and flexible packaging? More, then less.
Last show I binged not on my network(s): "Love it or List it."
Favorite podcast: C-SPAN's