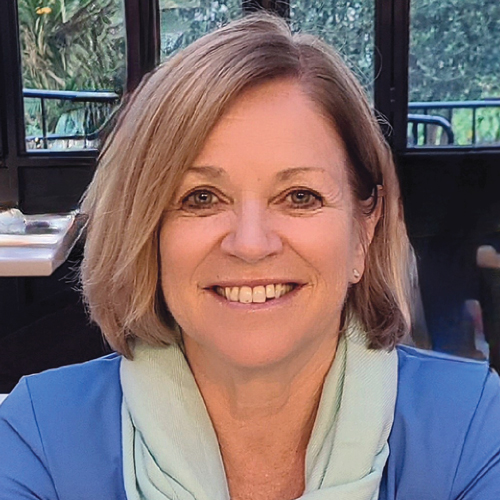 2022 was Swain's 40th year at C-SPAN and 10th as co-CEO, marked by restructuring and the hiring of its first chief digital officer to guide digital strategy. Through C-SPAN's internship program and C-SPAN in the Classroom, Swain is devoted to inspiring next-generation interest—especially in young women—in Washington, politics, policy and media.
"Since working on our biography series on first ladies, I've kept this quote from Eleanor Roosevelt taped to my computer monitor: 'Courage is more exhilarating than fear and in the long run it is easier. We do not have to become heroes overnight. Just one step at a time, meeting each thing that comes up, seeing it is not as dreadful as it appeared, discovering we have the strength to stare it down.'"
How has your definition of success changed over the course of your career? This is easy. Early in your career, success often means another rung climbed, another promotion merited. Today, my pride truly comes from cheering on the success of the people around me, whether it's a project well done for our network or a note of recognition for one of my colleagues. I also take much pleasure in marking the achievements of our interns as they progress in their lives and celebrating former C-SPANners who have gone on to pursue interesting and important careers. I'm so glad many of them have stayed in touch over the years.
Philanthropic event I look forward to every year: I'm a 20-plus year board member and prior chair of the National Press Foundation. This small journalist-run nonprofit focuses on impactful issues training for journalists. Our annual awards dinner in February celebrates significant coverage of national issues by individual journalists in politics, policy, and economics and raises most of the annual operating funds for NPF.