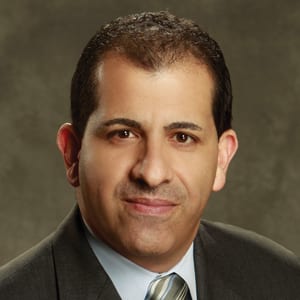 Although Espinoza began his media career as a basketball play-by-play announcer and hip-hop DJ for his college radio station, he shines managing Showtime's sports and event group. In the past 12 months, he and his team launched the gambling docuseries "Action," and documentaries "The Resurgence: Demarcus Cousins" and "Quiet Storm: The Ron Artest Story." He continues to ask the industry to look at how to become more inclusive. "The main question we are not asking is why our efforts haven't been more successful," he says.
How can diversity be better incorporated into the recruiting process?
Cultivating a diverse and inclusive candidate pool is essential to success, and to achieve that, we must improve outreach to underrepresented communities to broaden the applicant pool. We must also be more flexible in considering non-traditional applicants with skills and experience that may not fit squarely within traditional requirements. Finally, we must recognize that attracting diverse candidates requires companies to demonstrate a genuine commitment to inclusiveness and diversity for both current and prospective employees. Diversity recruiting efforts will not be effective if candidates do not see diversity in action in the company.
What questions is the industry not yet asking in its efforts to be more diverse and inclusive that it should be?
The main question we are not asking is why our efforts haven't been more successful. "Diversity" and "inclusion" have been media industry buzzwords over much of the last twenty years—if not longer—yet only recently have we seen signs of meaningful progress in some areas. However, the lack of diversity in decision-making positions—be they senior executives, show creators, executive producers, news directors or otherwise—is still woefully inadequate. The difficult yet necessary question that we all must ask is why the industry's past efforts have not been more fruitful, and as a corollary, what should we be doing differently.
Which current television show/s best embrace diversity?
"Jane the Virgin," "On My Block," "Atypical" and "Black-ish".