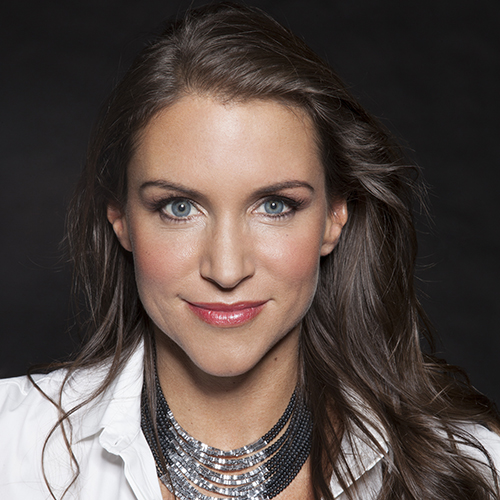 McMahon played a significant role in the success of WrestleMania 33 as it became the highest-grossing event in the history of the Orlando Citrus Bowl at $14.5 million. She's involved with causes outside the ring, too. McMahon and her husband Paul Levesque created Connor's Cure at the Children's Hospital of Pittsburgh in honor of late WWE fan Connor Michalek, an 8-year-old who battled medulloblastoma. The fund has raised nearly $2 million since 2014. McMahon says "equal pay and women having a voice in the room" are key elements in eliminating gender discrimination.
What is one way the industry can continue to evolve in ridding itself of gender discrimination?
I never saw gender as a barrier (my mother was the CEO of WWE). With that said, equal pay and making sure that women have a voice in the room are both critical.
What famous woman, living or deceased, would you like to have dinner with?
Oprah Winfrey, Eleanor Roosevelt or Maya Angelou.
Best advice for relieving stress?
Find something you love to do. In my case it's working out and spending time with my three daughters, ages 11, 9 and 7.