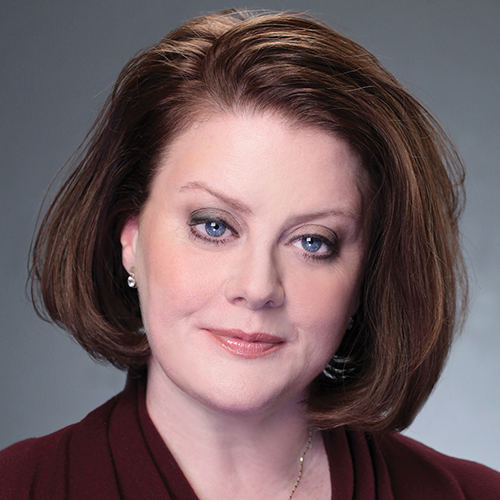 Years in Media & Broadband: 31
Education: BA, Journalism, The University of Texas at Austin
My personal superpower is: Dog whisperer
How has the pandemic forever changed programming? A lot of the technology that we adopted will stay with us. We learned how to do things more efficiently without sacrificing quality.
Number of times flown in the past year? Twice (Cleveland for NFL Draft & Connecticut).
Favorite mask? Liberty of London floral.
What show/movie hasn't been rebooted that you wish would be? "Freaks & Geeks"
New slang word or phrase you've learned? "Stan." I was on a text chain that included a 13-year-old. "I stan him," she said. I had to run to Google.
What's your COVID vaccine slogan? Yes, please!
My comfort TV binge? I recently binged the entire Marvel film library in timeline order.
Status of your sourdough bread starter? I was a banana bread baker.
What are you most looking forward to this summer? Family visits.
My proudest professional achievement over the past 12 months is… I am so proud of the way our teams worked together to get games and shows on the air while keeping people safe. We accomplished incredible things while people worked from home or in a remote location. From the daily shows to the NBA Bubble to the NFL Draft, we continued to produce quality shows throughout the pandemic.