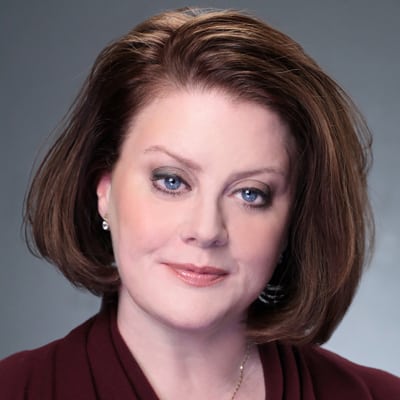 Just a few months back, Druley oversaw the launch of ACC Network and the return of Chris Berman and Tom Jackson as co-hosts of ESPN's "NFL PrimeTime." But the even bigger headline is she went from being the first woman to produce an NFL pregame show to being the first woman at ESPN to hold an EVP role for event and studio production. "The key to supporting women on their path is inclusion," she says.
What specifically does your company do to support and elevate the women who work there?
Through formal and informal programs, ESPN has an incredible network of women supporting women. It is so important for us to be able to share our experiences and seek advice from one another. As senior leaders, we have a responsibility to be present for other women, to be an advocate for them and to make sure that their voice is heard.
How can the industry do a better job of recruiting women and ensuring they have a path to senior positions?
The key to supporting women on their path is inclusion. It's not just about giving them a seat at the table. That's important. But we also have to be conscientious about how we include them away from the table. Are women in the meeting after the meeting? Are you stopping by her desk to make small talk? Is she being supported equally to her male counterparts?
What advice would you give your 13-year-old self?
Stop procrastinating! My current self needs that advice too.
What changes, if any, has your company enacted since the dawning of the #MeToo movement, and what results have ensued?
We have been proactive in teaching our production teams how to cover and talk about interpersonal violence and sexual violence. We provide guides on both topics that provide our teams with the proper language to use around these subjects. Every word matters. That's a lesson I have learned from Keri Potts who has led this effort. Keri has spoken at our pre-season seminars to educate our talent in front of the camera and behind it. She is an incredible resource to make sure we get it right.
Which current shows best reflect the kind of women's roles you like to see and why?
This would have been no brainer if the "Game of Thrones" showrunners hadn't turned Daenerys Targaryen into a crazy madwoman. Up until "The Bells," I thought she was the greatest female character on television—smart, powerful, ambitious, goal oriented, other of dragons. Then, they made her crazy. So, I'm going to go with "The Marvelous Mrs. Maisel." I love Midge. She's a strong woman who is defying norms and chasing her dream in a man's world. Smart, funny and incredibly well-dressed.