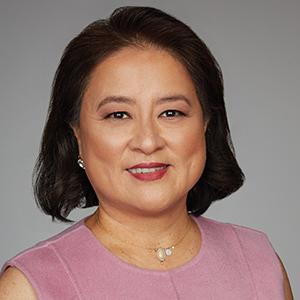 Years in Industry: 20
Education: University of Pennsylvania
This dynamic duo brought together their strengths from HBO and Turner, respectively, to brainstorm the distribution strategies that would unlock the most value for WarnerMedia's networks while giving streaming service HBO Max its best chance for a strong launch. With Chang's affinity for partnerships and digital and Warren's focus on business development, there's nothing this team couldn't handle.
The COVID-19 pandemic forever changed my perspective on:
The complexities between federal, state, county, and city government.
Number of subscriptions to streaming services:
Many more than I care to reveal. It is in the 10+ category.
Without sports on TV, I have…
the opportunity to discover & watch other programs on those same networks that aren't necessarily live sports.
The first thing I'll do when I'm back in the office is…
water my plants and interact with my team in a manner that ensures the health and well-being of all.
Working from home has taught me…
That I don't have the skills to successfully teach a 3rd grader.
What product could you not live without?
My incredible broadband speed & capacity as well as my wireless service.
Worst job you ever had?
It was a job where I was not able to be authentic and that my voice was silenced.