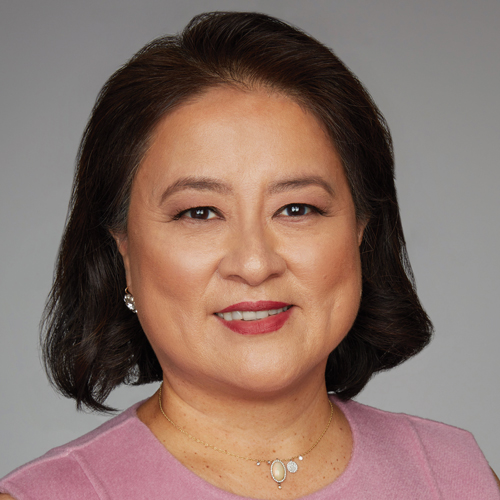 It's really no 'game of thrones' at HBO, which reigns as a central content powerhouse in the entertainment empire of WarnerMedia—thanks in part to Chang's work driving its digital distribution business. Under the new corporate structure, she'll have an even larger domain, including the launch of streaming service HBO Max. The executive sponsor of HBO's resource group for Asian employees, Chang says she's looking forward to helping build on the company's legacy in diversity under the WarnerMedia umbrella. "We know our creativity and innovation are the direct result of bringing employees who come from diverse backgrounds together," she says.
What does your company/organization do to ensure all employees feel included?
HBO has a rich history in embracing diversity, on and off screen. We know our creativity and innovation are the direct result of bringing employees who come from diverse backgrounds together. I am looking forward to doing my part to build on that legacy as part of this new and larger WarnerMedia organization. Last year, WarnerMedia became the first company in the industry to commit to a policy that would ensure diverse actors and crewmembers are considered for key production roles. The company has also recently appointed Christy Haubegger as its new chief enterprise inclusion officer. All of these signs point to the continued importance of diversity and inclusion throughout the company.
Can you share a successful diversity program at your company or one you've observed at another company or organization?
Historically, HBO has had great success in building community for employees across various Employee Resource Groups (ERGs). I am the executive sponsor of MOSAIC, HBO's resource group for Asian employees, and I am thrilled to see how the ERG groups will expand as we begin to work more closely with our colleagues at both WarnerMedia and AT&T. AT&T has a stellar reputation for creating community and providing opportunities to employees through its network of ERGs. I am proud to be part of a company that fosters diversity and inclusion across the business.
Another great example is the HBO Point of View (POV) program developed by our Multicultural Marketing team. This ongoing initiative spotlights multicultural talent working in production and allows them to share an unseen, unheard point of view of how their essential contributions help bring a series to life. To date, this initiative has featured narratives from the perspectives of African American, Latinx, LGBTQIA+, Asian American, and international crew members working behind the camera on HBO series. POV talent have also participated in master classes, speed mentoring sessions, and moderated discussions at Sundance, Essence Festival, American Black Film Festival and during a seven week-long Provincetown pop-up experience.
Which current television show/s best embrace diversity?
Celebrating diversity has always been a key value at HBO. Our wide spectrum of current and upcoming programming like "Euphoria," "Los Espookys," "Watchmen," "His Dark Materials," "Lovecraft Country," "A Black Lady Sketch Show" and "Gentleman Jack," as well as HBO Latino originals like the "Entre Nos" comedy specials and "Warrior" on Cinemax, is a reflection of our continued goal to provide opportunities to showcase diverse and groundbreaking talent. And I am also a fan of many of the films and programs across our sibling networks and brands—"Crazy Rich Asians" (from Warner Bros.) and "Claws" (from Turner) are just a few examples.