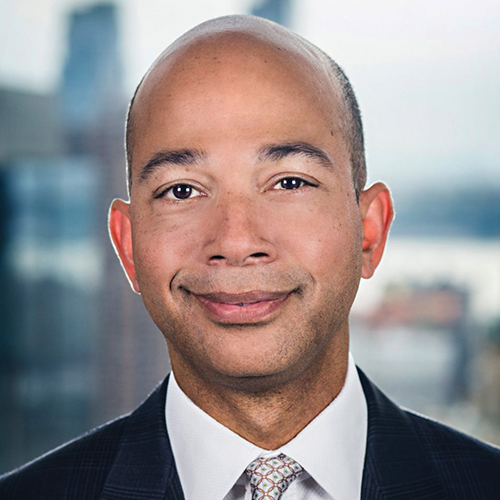 Years in Industry: 22
Education: BS, Economics, The Wharton School of the University of Pennsylvania
Motto I Live By: Virtually everything great in life requires hard work
No one would find it easy to step into the shoes of BET legend Debra Lee after her departure last May. Luckily, Viacom veteran Mills had spent the first 15 years of his career at BET, previously serving a stint as president and COO. Since fully taking the reins in May, Mills has grown BET's original slate by 21%, introducing content that follows the company's mission statement: to entertain, engage and empower the African American community.
What item in your home or office most "sparks joy" in you? I have a digital picture frame in my office with a constant rotation of photos uploaded in real time that feature pictures of my family, friends and loved ones. Throughout the day, I glance at the frame and see images that give me so much joy and put everything into perspective.
How do you stay motivated in your job? I am deeply motivated by BET's mission to entertain engage and empower the African-American audience. Our community's needs are great and BET plays an important part in the effort to address them.
Biggest challenge facing the industry? I believe oversaturation of content; the massive fragmentation of audiences and ultimately, the declining cable subscriber universe are the biggest challenges facing our industry.
Subject you wish you had studied at school and/or subject you studied and wish you hadn't? My degree in economics has served me well throughout my career. However, given my current role and my love of the industry, I also wish I took Film/Television coursework in school to further augment by studies.
What quality do you look for when promoting someone? When I am considering promoting someone, I look for a combination of capability and potential. As a starting point, someone on track for promotion must demonstrate that they are excelling within their current role. Without mastery of current responsibilities, there is not an opportunity to advance in the organization. But beyond capability, I also look for a high level of potential for someone to take on new responsibilities, learn new skills and ultimately contribute to the growth of the company.