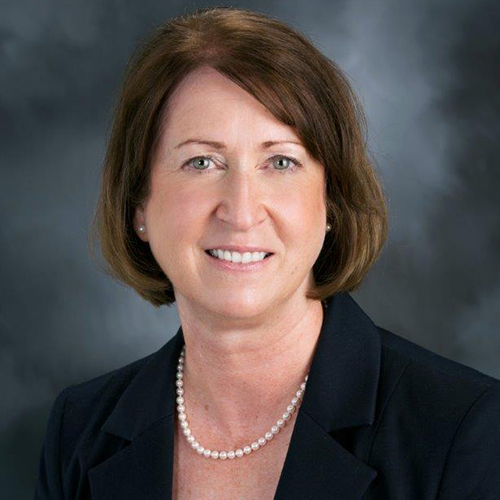 Years in Media & Broadband: 32
Education: BS, Mathematics, St. Mary's College, Notre Dame
My personal superpower is: Remaining calm and focused during emergencies and natural disasters
What's a habit you're keeping post-pandemic? While working from home, I was able to establish a more regular exercise schedule than I have ever been able to do while in the office. As we plan to return to our offices soon, I'm also working on how to keep my exercise routine going.
How does the country narrow the digital divide? We need to focus on private/public partnerships. The business case to build a fiber network and provide broadband services in some rural areas just doesn't work economically for an independent provider. Partnering with government entities to share costs, resources and coordinate between utility providers is crucial.
Number of times flown in the past year? I have not flown in the past year. I have taken some fun road trips in the car, though!
Favorite mask? When the pandemic first started, a few of us started sewing masks to help fill the supply gap for our field technicians. I still wear a couple of those masks that I sewed, and I think they are my favorites because they exemplify how the ImOn team comes together in a crisis.
What sort of broadband will the average U.S. household need in five years? With the number of connected devices per household increasing significantly every year, and more people working from home, a reliable fiber-to-the-home broadband connection coupled with powerful whole-home WiFi will become the norm.
How many TikTok dances have you learned? Not a TikToker!
My comfort TV binge? I love mysteries — PBS offers a few that I've really enjoyed.
What are you most looking forward to this summer? Bringing our employees back at our offices and for employee events. It's been too long since we've all been together!
My proudest professional achievement over the past 12 months is… In the midst of operating in a pandemic, our community suffered an unprecedented windstorm, called a derecho, with sustained winds of close to 140 MPH. Our network was devastated and the entire community was without power, broadband service and even cellular service for quite some time. The ImOn team pulled together, stayed focused, and remained true to our company values and purpose as we rebuilt our network and brought our customers back online. Leading this wonderful team through such challenging circumstances is certainly something I'm very proud of.