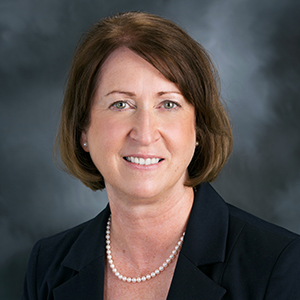 Education: BS, St. Mary's College, Notre Dame
Under Carroll's leadership, ImOn has continued its broadband expansion. Most recently, it revealed a multi-year plan to bring residential internet service to Dubuque and completed a nearly 500-mile fiber ring around Eastern Iowa. Carroll is a firm believer in being part of the community served, which is why the company paid to rename the city-owned Cedar Rapids Ice Area the ImOn Ice. During the pandemic, it has set up free community WiFi options, including in parking lots to allow for safe social distancing. Carroll also serves on the board of Theatre of Cedar Rapids, with her contributions including work on costumes!
How has the pandemic shaped the industry's future?
One immediate impact we noticed was an increased appreciation for reliable broadband service backed by responsive customer service and support. Customers who previously had chosen a provider based solely on price are now desiring the most reliable service as they worked from home and spent their leisure time at home.
Number of subscriptions to streaming services:
At our house, we use four different streaming services, Netflix, PBS Passport, Acorn, and Amazon Prime.
Without sports on TV, I have…
My husband and I enjoy streaming jazz music performances. We've also found some interesting documentaries that we've enjoyed.
What about travel used to annoy you but that now you actually miss?
Honestly, I don't miss anything about traveling except the destinations! My son and daughter both live in Washington, DC, so I miss going to see them.
The future of broadband is…
Bright! People now understand more than ever the importance of being connected. We have an opportunity to expand broadband availability to rural areas.
When restaurants open back up, my first stop will be…
A small Mexican restaurant in our neighborhood. It's our favorite. We have been supporting it as well as other local restaurants by ordering take-out. We live in a college town (the University of Iowa), so we have a lot of choices!
Last content I streamed:
"Slings and Arrows" on Acorn
Is cable recession proof?
I do not believe the traditional cable service is recession-proof. There are too many options available, many of which are free. That said, broadband may be recession-proof.
My prediction for a new business or product that could emerge from the pandemic is…
Well, the obvious answer is a vaccine for COVID-19! Until then, I could envision new apps that provide case tracking so people could plan travel or events and know which locations are safer than others.
"Tiger King" is a thing because…
I had not heard of "Tiger King" until some members of my team talked about it during one of our virtual staff meetings. They mentioned they felt just a little dumber having watched it, so I think I'm OK having missed that phenomenon.
The first thing I'll do when I'm back in the office is…
Check-in with employees to make sure they feel safe.
If I launched my own personal streaming service, it would be called…
All About the Arts. I've seen some exciting arts-related content recently. I would love a streaming service that was focused on all kinds of art and included performances, virtual exhibits, documentaries, and educational material including "how-to's."
Working from home has taught me…
that there is value in the focus and productivity I (and our employees) get working from home. I know there is value in being at the office and interacting with each other, but going forward, I want to incorporate some time at home to focus on the future. I don't get the uninterrupted time I need to be able to do that in the office.
Biggest challenge facing advertising?
It is finding your audience. With the number of content viewing options available to consumers, it's getting tougher to know where to spend advertising dollars most effectively.
Best Zoom background goes to…
We use Microsoft Teams, which also has several backgrounds. The first person to join our staffing meetings picks the background, and then we all follow suit—we tend to like the beach and the mountains the most. We've had some bouts of dreary early spring weather in Iowa, so those outdoor backgrounds tend to cheer us up!
What product could you not live without?
My answer now is different than it would have been six months ago, but hand sanitizer! I keep a few bottles at home, in each of our cars, in my purse and in my office.
Worst job you ever had?
I worked for a food salvage company when I was in college. The company bought damaged pallets of canned and dry goods and resold what was still good. Separating good cans of food from broken cans was sometimes quite disgusting.