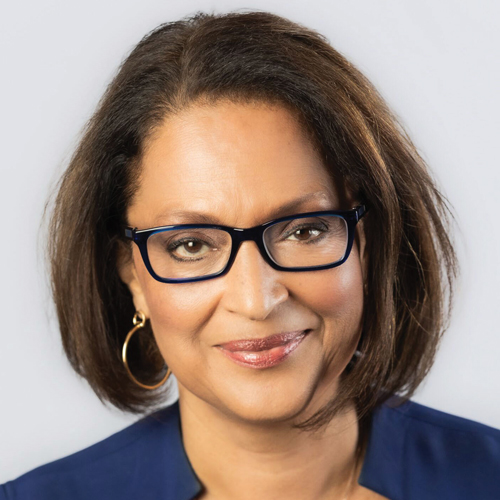 It's a new era of leadership at the Foundation, with veteran Kaitz exec Ray having been named executive director last October after serving as interim director since April 2018, following the departure of David Porter. She oversees day-to-day operations for the organization dedicated to advocacy for diversity and inclusion in the media and entertainment industries, as well as manages its fundraising operations. She cites Comcast as an industry leader, noting: "The company has made diversity and inclusion a top priority with engagement and commitment from its senior leadership throughout the organization."
How can diversity be better incorporated into the recruiting process?
When the talent acquisition process is done well, it will organically attract diverse candidates if there is a keen focus on (1) prioritizing skills for the job before the interview by agreeing to a certain set of criteria in advance of seeing candidates. It helps to fairly and effectively evaluate candidates with different but equal experiences. (2) removing barriers that promote bias. For example, when writing job descriptions, remove anything that may be filtering out quality candidates such as the number of years of experience required or candidates who hail from high-profile or Ivy League universities. (3) removing unconscious biases that doesn't only appeal to one group of people, such as men. Using words in job descriptions such as "dominant" and "competitive" may be seen as positive traits for men, but as negative attributes for women. Words, such as "loyalty" and "collaboration," have been shown to appeal more to women, according to experts. Ensuring that job descriptions are well balanced and appeal to all genders equally. (4) employ a diverse set of interviewers. Women are much more likely to join a company when they can interact with women who are already there and can testify to a company's commitment to diversity. Experts insist that one of the biggest deciding factors on whether or not a female candidate accepts a job is if there was a woman on the interview panel. (5) search for talent in unlikely places. Qualified candidates can often be found in some of the more unlikely places so all effort should be made to search beyond usual places.
Can you share a successful diversity program at your company or one you've observed at another company or organization?
With the recent release of its annual diversity report, Comcast is clearly setting the bar extremely high for our industry around diversity and inclusion. The company has made diversity and inclusion a top priority with engagement and commitment from its senior leadership throughout the organization. One of the most successful and impactful initiatives that I have seen is Comcast's Internet Essentials program, which is focused on high-speed broadband adoption for low-income households. Since 2011, Comcast has connected more than 6 million individuals to low-cost, high-speed internet with an investment of more than $550 million in support of initiatives designed to raise awareness about the importance of internet usage. This is a prime example of why equity matters in closing the gap.
Which current television show/s best embrace diversity?
FX's "Atlanta" struck me as a recent television show that was truly diverse and infused with social commentary on race and class. The show's creator and star, Donald Glover (aka Childish Gambino) deals with issues relating to the struggles of being black and poor in America. Under the guise of comedy, the show really explores seminal themes like socio-economic disparities, gender identity politics, parenting and poverty. It would be a shame if the show was not able to return to television.