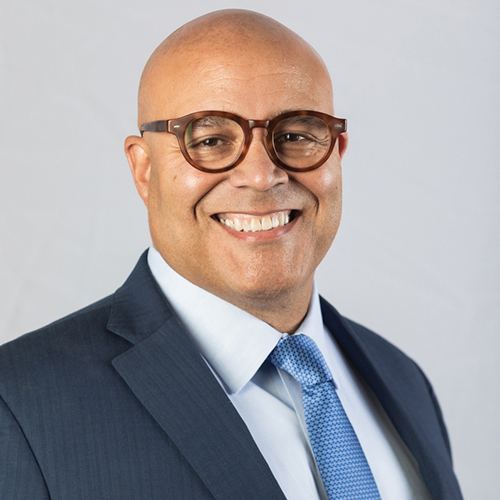 Years in Media & Broadband: 25
Education: William & Mary, Georgetown University Law Center
My proudest professional achievement over the past 12 months is… Caring for my team remotely and maintaining high standards of excellence during the pandemic.
What habit are you keeping post-pandemic? Morning meditations.
Favorite C-SPAN Bus memory? Too many to pick one.
How does the country narrow the digital divide? We need strong public/private partnerships and public funding that is carefully targeted to the areas most in need. And, we need a permanent direct subsidy safety net to help low income families afford broadband.
If you could host a Clubhouse chat with anyone, who would it be? The scientists who developed the mRNA vaccine or the Dalai Lama.
Favorite mask? Atoms.
What show/movie hasn't been rebooted that you wish would be? "The Marvelous Mrs. Maisel"
How many TikTok dances have you learned? This will never happen.
What's your COVID vaccine slogan? "I am not throwing away my SHOT."
How many times have you flown in the past year? Once.