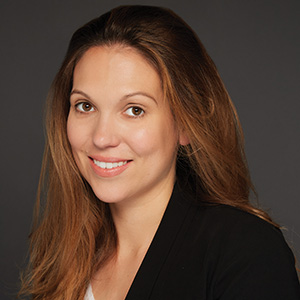 Years in Industry: 3
Education: BA from Tufts University
Since rising to her current role last year, Hildebrandt has pushed Fox's product and engineering teams to craft even better digital experiences for viewers. In 2020, she has pushed her teams to deliver 4K HDR quality to consumers as well as 5.1 audio. Behind the scenes, Teran crafts the legal strategy for all of Fox's sports and entertainment assets. It wasn't just Teran's professional world that was thrown for a loop when live sports were put on pause due to the pandemic. She's an avid sports fan, especially of international soccer.
The COVID-19 pandemic forever changed my perspective on:
How teams stay in sync while working asynchronously.
Without sports on TV, I have…
Played D&D
What about travel used to annoy you but that now you actually miss?
Catching up on movies on tiny, little screens.
The future of broadband is…
As an essential American right.
When restaurants open back up, my first stop will be…
Fishing With Dynamite in Manhattan Beach, CA.
Slack channel I spend most of my time on?
Fox Engineering Leadership
The first thing I'll do when I'm back in the office is…
Get out the physical whiteboard to diagram some platform architectures with colleagues.