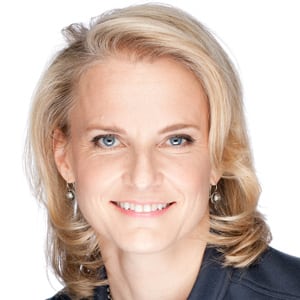 Years in Cable: 6+
Education: BA, Columbia University; JD, Harvard Law School
One Word that Best Describes Me: Energetic
Despite working in different sectors, Charytan, Croney and Jenckes are equally vital to the continued success of Comcast Cable, Comcast Corp.'s largest business, which raked in $46.9 billion in revenue in 2015. Croney handles the nuts and bolts of the functional, programmatic and financial sides of business. Charytan focuses on legal affairs involved with Comcast Cable's products, services and technologies, and also oversees regulatory compliance issues with NBCU transactions. Jenckes spearheads the development and deployment of new cutting-edge technologies across all Xfinity products. His team is dedicated to getting the X1 platform into even more homes and integrating new content from partners including SlingTV and Netflix. Together, these three are ensuring Comcast Cable customers will have access to the content they want on the device they want, whenever they want.
Q&A
What inspires you most about this industry? It's the most exciting and dynamic industry.
The biggest innovation in cable over the last year? Netflix on X1 and search with our voice remote.
What are the top three qualities you look for in a hire? Intelligence, affability, enthusiasm.
How long is your morning commute? Not an easy answer—Forty minutes when I head to our DC office (twenty on federal holidays and all summer in DC!)—two and a half hours if I'm heading to Philadelphia from my home in Maryland—and about 7 minutes if I'm actually in Philly in the morning!
Last show I watched not on my networks: "The Mick"
New favorite binge: "Good Behavior"
Favorite podcast: This American Life