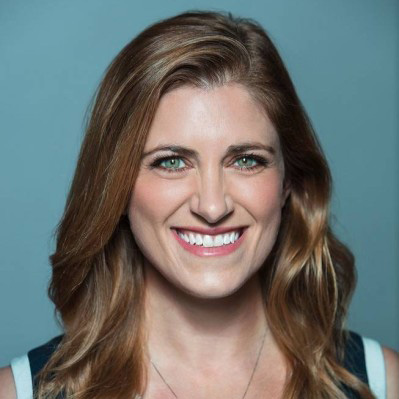 The former Hulu exec helped position discovery+ for a strong start. From editorial vision to affiliate and ad sales, Holme makes bold decisions that drive subscriber growth. As the first person—male or female—in this position, Holme's unique, differentiated content strategy propelled the platform's growth by leaning into Discovery's massive library and IP while adding unique discovery+ content such as spinoffs, specials and documentaries. Perhaps it's something she learned from the book "Lean In: Women, Work, and the Will to Lead," by Nell Scovell and Sheryl Sandberg. "I recently reread it to see if it still resonated almost 10 years later—it did!"
How would you rate the industry regarding gender bias in shows/characters?
Improving—I know that's certainly the case at Discovery and discovery+, where we keep it top of mind and have a loyal following of female fans. But we can always do better and we will continue to strive for more representation on screen.
Best advice for someone looking to re-enter the workforce after a hiatus?
Informational interviews! Call folks you know who work at companies or in roles that sound interesting and learn more about them. I remember my mother saying she regretted not doing that when she was thinking about going back to work after taking time to raise me. Opportunities may have changed while you've been away, and you should leverage your network to find something that will excite you to dive back in.
Do you have an example of male allyship that made a difference to you?
Once when a deal I was leading went pear-shaped, my boss sat down with me and gave me some advice – couched as how I reminded him of himself earlier in his career, and the hard-won lessons he'd learned. He turned a tough situation in which I was really beating myself up into an inspiring moment.
What one female empowerment book do you think every woman should read?
"Lean In," by Nell Scovell and Sheryl Sandberg. I recently re-read it to see if it still resonated almost 10 years later—it did!