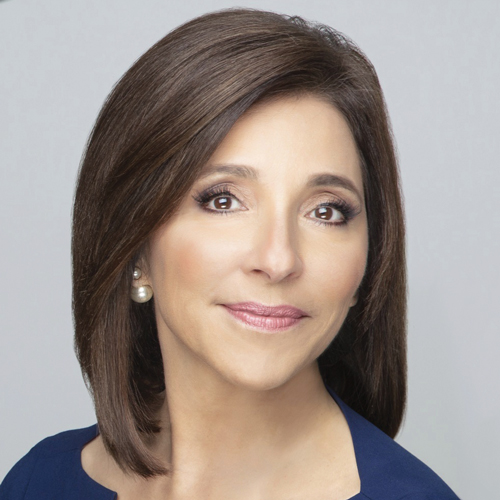 Yaccarino has been at NBCU since 2011, and it's not hard to track her success. She's responsible for more than $10 billion in revenue annually, and she rebuilt the company's advertising and partnership business for the 21st Century by bringing together network teams, creating a united monetization strategy. Her oversight includes the company's entire television portfolio, comprising two broadcast, 17 cable and more than 50 digital properties. Yaccarino led the development of the first combined advertising/sponsorship program in sports history for the Olympics heading into LA 2028, and is responsible for NBCU's monetization strategy for all Olympic properties through 2032. If that's not enough, following the Sky acquisition she began uniting advanced video ad capabilities of both NBCU and Sky to create a global offering to marketers. And don't forget about operations and monetization for upcoming streamer ad-supported streamer Peacock, which will be the largest initiative in company history. "Let's face it," Yaccarino says. "If you're not supporting and empowering women in the workplace, you're missing out on the best talent of a generation."
What specifically does your company do to support and elevate the women who work there?
Let's face it—If you're not supporting and empowering women in the workplace, you're missing out on the best talent of a generation.
NBCUniversal has a significant initiative, "Here She Can," which focuses on respect, equity and opportunity for women at all stages of their career. We have made big moves–like shifting to gender-neutral job descriptions, mandating blind resume reading, and establishing "returnship" programs for working mothers–so we can be smarter about how we hire and retain women. At the end of the day, this is a people-first business, and that means our top priority has to be doing right by the women that make this company so incredible.
How can the industry do a better job of recruiting women and ensuring they have a path to senior positions?
I can trace every step of my career success back to a mentor. The people who were generous with their time, advice, and backing are the reason I get to do what I do today. That's why all of us in this industry have a profound responsibility to make ourselves available to those looking for guidance–especially women, who are traditionally underrepresented in leadership positions. No one should ever pull up the ladder behind them. We need to seek out bright, talented young people and say these simple words: "How can I help YOU?"
What advice would you give your 13-year-old self?
I would tell myself to ease up on the self-doubt. Sure, humility is healthy, but too much is crippling. As a young woman, I didn't have to perfectly fit the mold or check every box before I was ready to make a big leap. I should've always trusted in my abilities. Put another way, I'd tell myself that the only person who can decide I'm ready to do something is ME.
What changes, if any, has your company enacted since the dawning of the #MeToo movement, and what results have ensued?
The #MeToo movement was a much-needed reckoning across society. I'm encouraged by the conversations we've had as an industry, and I'm proud of the progress we've made as a company. NBCUniversal was recently ranked second on Fortune's Best Workplaces for Diversity list, and third on its Best Workplaces for Parents list. And we're committed to creating the safest, most supportive workplace possible.
Which current shows best reflect the kind of women's roles you like to see and why?
Across our portfolio, NBCUniversal is home to the most talented collection of women in the industry. Savannah Guthrie and Hoda Kotb on "Today." Kate McKinnon on "SNL." And soon, Rosario Dawson on "Briarpatch." Of course, in my book, there are no women stronger than the Kardashians. They're entrepreneurs and icons. They hustle and work hard. They built an empire. And most importantly, they supported each other every step of the way. If those aren't roles to aspire to, I don't know what are.