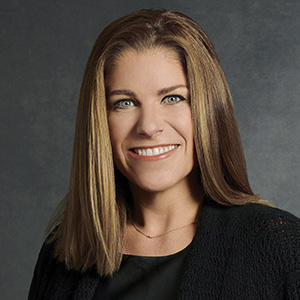 Education: University of Wisconsin-Madison
Kelleher only joined AMC Networks in September, but her team moved quickly to unveil a new trade campaign in October featuring all five network brands. Renewals are Reader's game, and he was able to strike long-term deals with distributors like DISH while also bringing the company's content to AVOD Pluto TV. He's also had success growing the company's stable of SVODs. Schupack led stunning campaigns around the launch of nature micro-net Wonderstruck as well as the premiere of BBC America's latest nature epic "Seven Worlds, One Planet."
What about travel used to annoy you but that now you actually miss?
As much as I am truly enjoying the time with my family, I realize that I miss the freedom around alone time I had while traveling. I used to bemoan being away, missing them all and looking forward to getting back home. Now I miss missing them!
When restaurants open back up, my first stop will be…
Breakfast at Café Luxemburg on the Upper West Side
Last content I streamed:
"The Last Dance"
Working from home has taught me…
To appreciate the little things that I now miss—a quick conversation in the hallway at work, a morning exchange with the barista at my favorite coffee house, and how much I used to stand up!
Best Zoom background goes to…
Sarah Barnett, President of our Entertainment Group—it looks like a movie set. I want to live in her home!
Best TV commercial you've seen recently?
State Farm's custom creative for "The Last Dance"
Last show binged not on your networks:
"Dead To Me," Season 2
What product could you not live without?
(She says sadly) my iPhone…