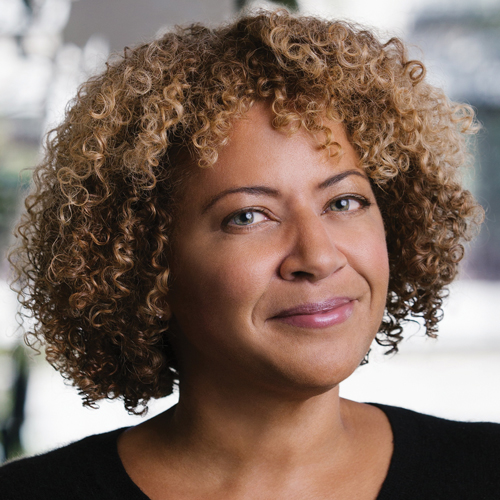 A key executive behind hit drama "The Spanish Princess," Tyus-Adair helped drive the series to become one of the net's top-performing shows of all time. She's also part of the executive team that delivered a critically acclaimed season of "Vida" and a fourth season of "Outlander." She's proudly notes Starz's subscriber base is primarily women and says, "We are a network that truly values the 'female gaze' in its storytelling."
What specifically does your company do to support and elevate the women who work there?
Starz's subscriber base is majority women. Our creative departments reflect this, ensuring that Starz's programming speaks to our viewers' interests and appetites. We are a network that truly values the 'female gaze' in its storytelling. We are programming executives who always employ the benchmark in considering our shows – "Will women want to watch this?" Women's voices within Starz are valued and heard at every level of the Company. We know that's not just the right way to operate, it's a smart and vital business practice to apply to everything we do.
How can the industry do a better job of recruiting women and ensuring they have a path to senior positions?
Demonstrate that the women they hire have voices that are heard. Promote women to decision-making positions. Praise the women's contributions in the press and in business dealings. Offer support and encourage mentorship of women with female and male mentors (and mentees).
What advice would you give your 13-year-old self?
Know that you're smart and that your thoughts and ideas are meaningful to others. Never forget that you have the power to deliver your own dreams. Don't worry. Eat fish and vegetables. Invest in real estate, starting in your 20s.