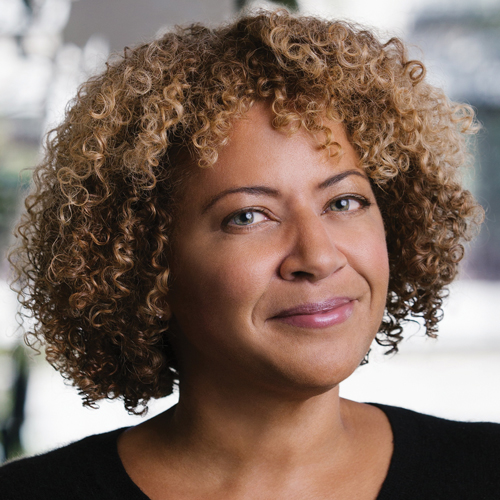 As one of the key executives behind "The Spanish Princess," Tyus-Adair helped to bring the network one of its all-time top-performing series. Adding to her slate of series are Lionsgate's "The Continental," based on the "John Wick" films, true-crime docuseries "Leavenworth" and a recently announced "Power" spinoff, "Power Book II: Ghost" starring Mary J. Blige. Tyus-Adair is especially proud of Starz's in-house director-shadowing program, saying, "we've brought incredible, well-deserved, career-building opportunity to a growing list of now in-demand directors."
Can you share a successful diversity program at your company or one you've observed at another company or organization?
Starz provides an unparalleled director-shadowing program that promotes diversity and inclusion in the direction of the network's series. We often hear about directors who have shadowed on countless shows, through well-known network programs, but who still are yet to be hired to direct those or other shows. The purpose of our program is to ultimately hire the directors we've selected. We never lose sight of that purpose. As a result, we've brought incredible, well-deserved, career-building opportunity to a growing list of now in-demand directors—directors whose voices were previously being overlooked. Starz provides an enviable funded staff writer position on all of its series, promoting diverse and inclusive voices to all of its shows and beyond. Writers are at the table, learning and participating in the process of breaking story and generating Starz premium content throughout a range of genres. Subsequent staffing of our series sees these writers returning to staff in elevated positions, becoming true players in writers' rooms and, ultimately, across the industry.
What questions is the industry not yet asking in its efforts to be more diverse and inclusive that it should be?
Have we listened equally to these voices and empowered them when we've been smart enough to have them in the room? Have we put our assumptions aside, tapped our humility and welcomed, embraced and incorporated authentic points of view that may very well be vastly different than what we've believed and expected? Have we shown appreciation in our behavior and our financial compensation for the opportunity this kind of inclusivity has provided all of us? Where are we coming up short in expanding a diverse and inclusive presence in the rooms, on staff and throughout the industry—and how can we fix that?
Which current television show/s best embrace diversity?
Certainly, and through a conscious effort, Starz shows embrace diverse and inclusive representation in their stories and cast (and, of course, behind the cameras), from "Power" to "Outlander" to "Vida" to "American Gods" to "The Spanish Princess" and on. Networks and streamers beyond Starz are finally seeing the wisdom of and necessity in providing content that speaks to and represents all of us. It's smart business that will determine the industry's survival. And I, for one, am here for it!