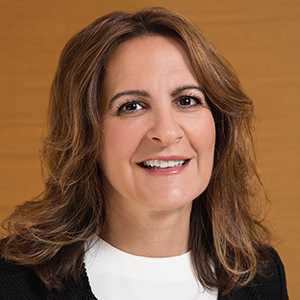 Years in Industry: 20+
Education: Lehigh University
One of Discovery's biggest revenue generators is its suite of 18 GO apps, which Leever has been hyper-focused on expanding. In 2019, the library jumped from 45,000 episodes to 62,000, now available on 700 million devices. Leever also grew stream volume in 4Q19 across every platform 58% YOY. On the DTC side, Whitworth played a major role in the creation of one stack technology, working to unify Discovery's DTC strategy. In October, Whitworth and his team launched Discovery's first DTC product in the US, Food Network Kitchen. Whitworth specifically created the technology that enables Food Network Kitchen's "view and do" interactivity.
The COVID-19 pandemic forever changed my perspective on:
Working from home. Our team has been incredibly productive working from home for the past two months and in some ways we are a closer team having navigated these times together.
Number of subscriptions to streaming services:
If I count Discovery's portfolio of 18 GO TVE streaming apps, I have 28.
What about travel used to annoy you but that now you actually miss?
Oko in Westport, CT
Last show binged not on your networks:
"Schitt's Creek"
Worst job you ever had?
Pillow buyer at Hess's Department Store in Allentown, PA after college.
What product could you not live without?
AirPods. Especially since I spend so much time on Zoom calls!