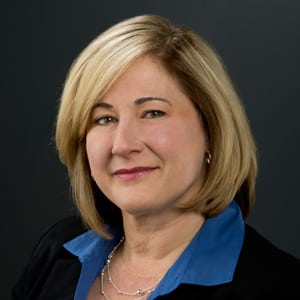 Markley leads a team of more than 2,000 people responsible for a significant amount of ESPN's innovation across 4,000-plus remote events and thousands of hours of studio programming per year. Is that all, you ask? Well, no. Her oversight also includes studio and remote operations across all ESPN US facilities, postproduction services, creative services and studio directing. In hindsight, Markley wishes she could have told her younger self to stop being so hard on herself, that "the world isn't perfect and neither are you."
What specifically does your company do to support and elevate the women who work there?
One of the many great aspects of ESPN is the multitude of groups and other opportunities that allow you to have an impact beyond your job description. I am co-chair of the network's Executive Women's Forum and a member of an employee-focused women's career development group and multiple other mentoring teams, including one aimed to specifically provide more opportunities and collaboration for women in the technology and operations industries. It's truly rewarding to see the growth of these initiatives and be part of a company that is dedicated to diversity and inclusion across the board.
What advice would you give your 13-year-old self?
I would say stop being so hard on yourself—the world isn't perfect and neither are you. And that's OK. Also, wear your retainer or it will come back to haunt you!
Which current shows best reflect the kind of women's roles you like to see and why?
Shows that appeal to me feature female characters that are real and multi-dimensional, as well as leaders who are strong, intelligent, yet also flawed. I also enjoy shows like "SportsCenter," where male and female anchors receive equal spotlight.