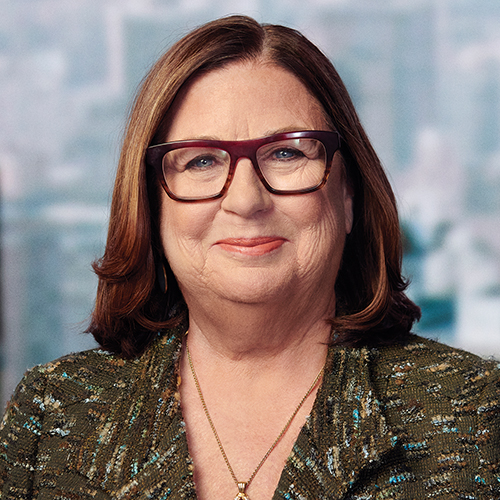 As the first woman to serve as sales chief of a broadcast network and as a cancer survivor, Ross knows a thing or two about meeting a challenge. This includes adapting to an evolving market impacted by COVID-19. Ross and her team kicked off 2021 with SuperBowl LV in February by selling out inventory early and attracting 17 first-time advertisers. Then in March, in preparation for the launch of Paramount+, they secured General Motors, Expedia, and Procter & Gamble as the leading sponsors for the streaming service. One of the longest-tenured sales heads in television, Ross has had a long-term view of gender bias on television. "We still have a long way to go," she says.
How would you rate the industry regarding gender bias in shows/characters?
There has been a lot of progress in the last few years compared to the decades before that, but we all still have a way to go. I would have to say that ViacomCBS is clearly one of the leaders in helping to drive this progress forward by continuously showcasing a wide variety of diverse cultures and lifestyles in our content across all our brands.
Best advice for someone looking to re-enter the workforce after a hiatus?
Reset and refresh your goals and be your authentic self. I would also look for different ways to network and to not limit your options, you may find other areas that interest you that were not on your radar before your hiatus. And always be open to asking for help from your previous colleagues or mentors.
Do you have an example of male allyship that made a difference to you?
Yes, since the beginning of my career, I was usually the only female at the table so most of my mentors were men and after growing up with 4 brothers, leaning into male allyship came very naturally to me. Throughout my career path, I trusted that my male counterparts did not threaten my goals or aspirations. We had mutual respect for each other and I am grateful that I had these allies in my corner.
What one female empowerment book do you think every woman should read?
"Rising Strong" by Brené Brown or any of her books. I also would recommend "Double Down" by Antoinette Clarke and Tricia Clarke-Stone.