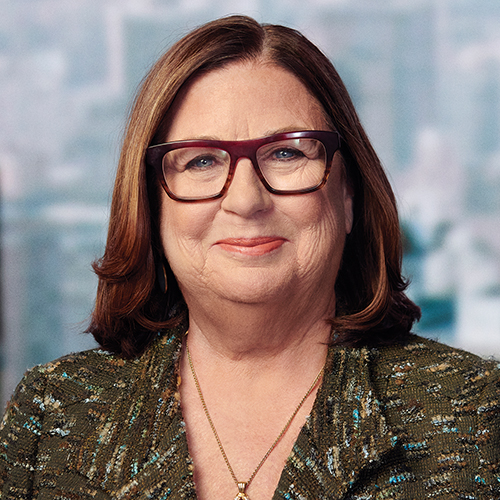 Years in Media & Broadband: 38
Education: American University
My personal superpower is: I have an above average sense of reading a room and now even reading a Zoom
My proudest professional achievement over the past 12 months is… playing a role in helping guide the ViacomCBS ad sales team through the tumult of COVID. Proud to lead an amazing and strong team of sales executives.
What show/movie hasn't been rebooted that you wish would be? "Dark Shadows" but in primetime….
Your comfort TV binge? Repeats of "Big Bang Theory"
Your personal D&I epiphany? Leaning in and understanding DEI in a very intentional and informed way. We've been working to make sure we are taking action to promote inclusion and allyship as well as improving recruitment, hiring, training, and retaining diverse talent. This should not be considered a "check the box"—it is a movement that is here to stay and grow.
Your pandemic theme song? Always a great song for a challenged time, "Bright Side of the Road," by Van Morrison
What are you most looking forward to this summer? I am looking forward to having a summer with my family and good friends. 2020 summer was canceled, we all need a make-good.