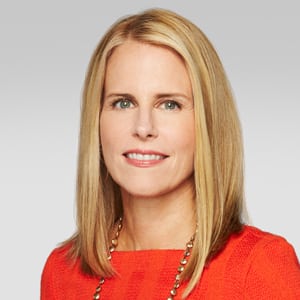 Mirgorod was instrumental in ensuring HBO Max was launched with major distribution partners on board, including Apple, Google, Hulu and Comcast. Her team builds out custom, exclusive partnerships, including the Comcast Watchathon Craftopia event that highlighted Comcast's week of free premium shows to customers; and A Taste of the Heights, a culinary experience created to engage distribution partners around the launch of "In the Heights" in theaters and on HBO Max. Mirgorod found WarnerMedia's three-week course The Path to Equity helpful in terms of understanding biases in the recruiting process. "We have [since] increased our percentage of people of color that we've hired and promoted," she says.
What's one way your company has broadened the recruiting process to ensure greater diversity?
WarnerMedia rolled out a three-week intensive course late last year, The Path to Equity, designed for teams to learn together as a community as they build their diversity, equity, and inclusion competencies on issues of racial equity. While not focused specifically on recruiting, I found the program very helpful for me and my team in terms of understanding biases and blind spots we may have had in our recruiting processes. We learned and made it an imperative to take the extra time to ensure we have diverse slates of candidates for our open positions, and we have increased our percentage of people of color that we've hired and promoted.
Best advice for someone looking to re-enter the workforce after a hiatus?
I think it's important to stay connected to your network, even when you're on a hiatus. When you initially enter that hiatus, it's hard to get into the headspace for networking. As soon as you have the energy, be sure to grab a short (15 min) coffee with a former colleague or client every couple of weeks. Ask questions about the current climate at work, macro trends and what is keeping that individual up at night. And your questions should be informed by staying up to date on what is going on in the industry. These connections that you keep warm will come back to serve you well when you decide to go back to work.