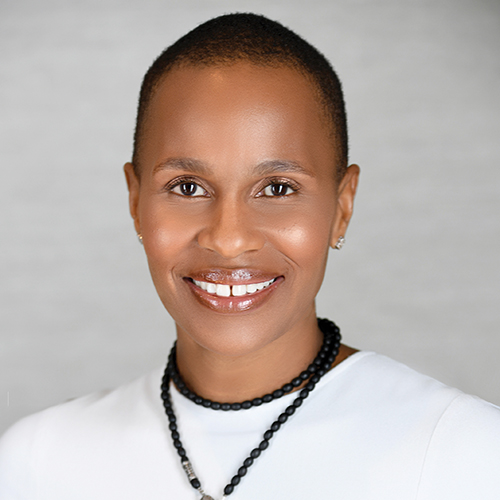 Liburd has made BET a leader of social change for the Black community through initiatives like the #JoyOfEverthing challenge (in conjunction with the Boris Henson Foundation), which pledged 1 million hours of free mental health services to the Black community, and BET's "Reclaim Your Vote" civic engagement campaign.
"When we intentionally champion diverse cultures, not only do we create a sense of belonging but also an environment of true collaboration."
What fork in your career had the most impact? I began my career in public policy in the 90s and had a tremendous opportunity to work in the Clinton administration as a political analyst. During this time, I discovered the power of media and the undeniable impact of communications, which eventually inspired me to pivot my career trajectory and landed me a role at Viacom. After a few years at Viacom, I found myself at a crossroads contemplating what was next for my professional career. Around this time, I developed a relationship with Debra Lee, who then served as the CEO of BET. I remember feeling empowered and energized after every conversation. It didn't take me long to realize that I wanted to work alongside her and contribute to BET's ability to deliver unparalleled Black content while supporting our community and celebrating the heights of Black culture.
What should companies do to ensure more women are in senior leadership roles? Mentoring, fostering an environment of inclusivity, and supporting women is key to ensuring women rise in the ranks to obtain senior leadership roles. Throughout my career, I've been lucky to have amazing mentors that have championed me and worked in spaces that supported me in every phase of my life. Without this, I would not have been able to get to where I am today.
Advice on embracing change: Change can be scary and intimidating, but it's instrumental in moving forward and evolving – professionally and personally. It could be hard to embrace, but I always tell myself that there are great things on the other side of this transition that would not be possible if I stayed stagnant.
Favorite hobby: My favorite hobbies are working out and traveling.