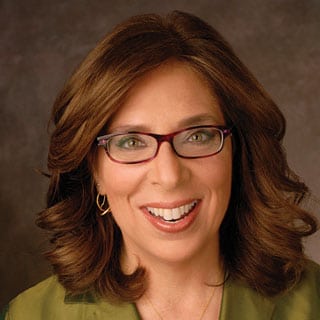 As Showtime's legal officer, Marcus keeps watch over programming and distribution transactions, as well as IP, litigation and other policy matters. Her work over the past year has included the Mayweather-McGregor fight and the expansion of OTT. She also a speaker at the Capital Region Minority Chamber of Commerce Annual Diversity Summit, which focused on LGBT rights. Marcus enlisted companies and law firms to join the employer amicus brief in the challenge of the Defense of Marriage Act at the U.S. Supreme Court. She also fought against online piracy and enforcing online terms of use. "I'm happy to say that we were successful in our litigation efforts relating to both of those issues," she says.
What have been the most important legal issues in communications for you in the past year?
Two major legal issues we faced in the past year involved online piracy and the enforceability of our online Terms of Use. I'm happy to say that we were successful in our litigation efforts relating to both of those issues in the context of our historic August 2017 pay-per-view fight between boxing great Floyd Mayweather and mixed martial arts champion Conor McGregor. First, in a preemptive copyright infringement action we stopped the defendant's unauthorized advance offers to live stream the fight on multiple pirate sites; and second, we secured an early judicial victory that required individual arbitration under our on-line Terms of Use governing our standalone pay-per-view app.
What is your golden rule for negotiating?
My golden rules for negotiation are (1) there is no shame in being reasonable, (ii) it's often more productive in a negotiation to practice psychology than law, and (iii) listening skills are the most important of all.
If you could be any legal thriller writer, who would you want to be and why?
Lisa Scottoline because, in addition to legal thrillers, she writes humorous essays that have been compared to Nora Ephron's, such as "Does this Beach Make Me Look Fat?" and "I've Got Sand in all the Wrong Places".
What movie superhero would you most like to be and how would that character fit into the legal world of communications?
My movie superhero is Paddington whose current movie shows him to be a bear with great communications skills, a highly developed sense of logic and fairness, and the ability to solve mysteries and find solutions to seemingly intractable problems.