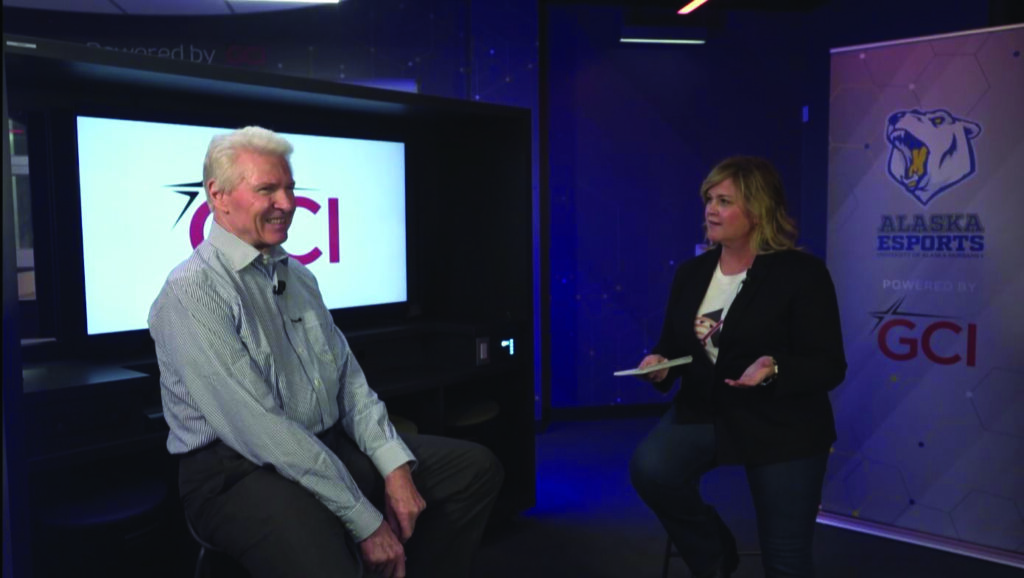 The unique geography of Alaska plays a major role in how GCI serves its customers. While the company is headquartered in Anchorage, where slightly less than half of the state's population resides, many of its customers are spread out in small to mid-sized communities across the state. To accommodate them all, GCI maintains 37 retail locations across the state and, in smaller villages, resident techs help maintain equipment.
Similarly, GCI built a community service program that allows its employees to serve the individual communities they live in. The company gives each of its employees 16 hours of paid time to volunteer for an organization or cause of their choosing.
"The community service program is designed to help these employees and give them an opportunity to give back in their own communities," says GCI Senior Director of Corporate Communications Heather Handyside. "Instead of dictating what kind of program they volunteer for, we want them to choose something that is a passion for them or that they believe will make the most difference in their community."
In 2016, 485 employees participated in the program, twice as many as in 2015. That number accounts for almost a quarter of GCI employees in the state, and the 4,327 hours of company time that they spent volunteering were valued at more than $158,000. Their impact on the various communities was clearly larger.
In Anchorage, GCI svp and gm of consumer services Paul Landes raised $121,000 for the Covenant House, an organization dedicated to helping homeless youth, by sleeping outside as part of the group's Sleep Out effort. In Seward, a port town of about 2,500, store manager Von Terry led a group of employees that raised $45,000 for the American Cancer Society by plunging into the frigid water. In Juneau, Regional vp Warren Russell served as a co-chair of the United Way of Southeast Alaska's 2016 giving campaign that raised more than $285,000.
Some of the grander gestures extend beyond the 16 hours of paid volunteer time. Enterprise account manager Anna Gould, a board member for Big Brothers Big Sisters Alaska, said the company routinely accommodates requests to take additional time for charitable endeavors.
"It doesn't stop at the 16 hours," she says. "They're constantly encouraging you to get out and do stuff. My rap sheet is huge. I do so much, and they allow me to do that."
In addition to offering their employees time to volunteer on their own, GCI supports a wide range of causes at the corporate level. As the title sponsor of a statewide Academic Decathlon, the company fl ies students from remote towns and villages to Anchorage to compete. Not only is it a once-in-a-lifetime experience for the students, but it drives home the value of academic excellence.
Even at the corporate level, Gould says the company takes into account which causes its employees support.
"If an employee is passionate about an organization, they'll back you on it," she explains. "GCI has been a major sponsor of Big Brothers Big Sisters for the last five years, and I wholly believe that they do consider the fact that an employee is involved."
– Alex Silverman
FAST FACTS
GCI's SchoolAccess program provides broadband to more than 100,000 students and library patients.
GCI is the communications sponsor of the Iditarod dog sled race.
The company is the 12th largest private sector employer in the state of Alaska, according to a 2010 report.