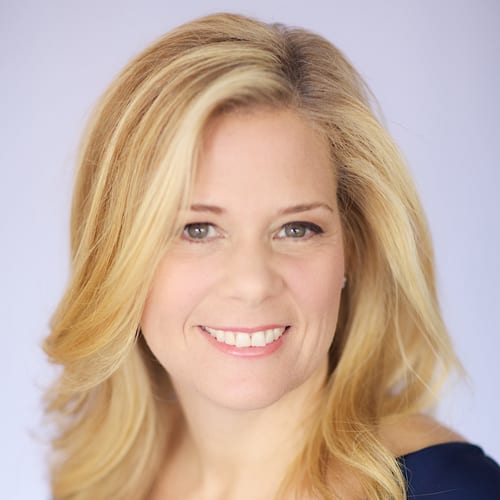 Ensuring Univision's news, entertainment and sports programming is available everywhere today's audiences are consuming content is at the top of Abernethy's short list. Recently she oversaw the rollout of the TUDNxtra package featuring hundreds of exclusive soccer matches available to pay-TV subscribers at no additional cost. She's proud of the company's Women's Leadership Council, which "offers women a number of opportunities for professional development."
What specifically does your company do to support and elevate the women who work there?
Univision supports and elevates the women who work here through the Women's Leadership Council, or WLC. This long-standing group offers women a number of opportunities for professional development. The Women's Leadership Experience, a nomination-based program that provides up-and-coming female leaders with tools and resources to further develop their careers and teams, is an excellent example of this. Facilitated in partnership with The Alchemy Group, this intimate program with only 20 participants per session offers an environment where participants practice leadership and can take advantage of one-on-one executive leadership coaching. Similarly, the Women's Leadership Academy, in partnership with Smith College, is another highly competitive program that which supports the growth and development of women managers. The WLC also conducts a speaker series featuring inspiring female professionals from across the business landscape.
What advice would you give to your 13-year-old self?
Own it! (it's that simple….)
Which current shows best reflect the kind of women's roles you like to see and why?
Univision's Sunday night music competition show, "La Reina de la Canción," is a fantastic showcase for talented, ambitious and driven women. "Reina" seeks to find the next Latina music superstar from a pool of 40 women, each of whom has already overcome tremendous adversity in their own life. The perseverance and determination of these women is inspiring.