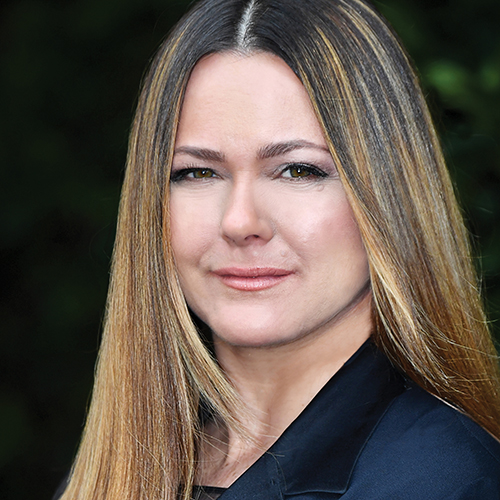 If you're looking for someone with a stellar track record of backing groundbreaking, culturally impactful programming, look no further than Orsi. Eight of HBO's drama series were nominated for Emmys this year, including 16 for "Mare of Easttown," in addition to "Lovecraft Country," "Perry Mason," "Euphoria," "The Undoing," "Oslo" and "In Treatment." Although the pandemic resulted in the entertainment industry grinding to a stop, during that time she led the development of the critically acclaimed social satire "The White Lotus." Orsi has some simple advice for anybody plagued with anxiety about re-entering the workforce: "Find someone who will be your champion—and be that person for someone else."
What's one way your company has broadened the recruiting process to ensure greater diversity?
WarnerMedia is continuously working alongside our Equity & Inclusion team to ensure we're fostering a more inclusive and equitable workforce, both within our company and across our productions. My team specifically works closely with an in-house diversity consultant who has provided invaluable insight and guidance, specifically helping us rethink and broaden our recruiting process by ensuring we're targeting candidates beyond in-network referrals, and actively seeking out individuals from underrepresented communities.
Best advice for someone looking to re-enter the workforce after a hiatus?
My mentor/mentee relationships over the years have hands down been some of the most impactful relationships of my life. For anyone who is feeling anxious or excited about diving back into the workforce, my biggest piece of advice will always be find someone who will be your champion—and be that person for someone else. I'm a strong believer in uplifting those around you to help them achieve their goals. I wouldn't be where I am today without all the incredible people who have supported me along the way.
Do you have an example of male allyship that made a difference to you?
My boss, Casey [Bloys], has always been an incredible ally. It's crucial to feel as though I'm not only invited to the table, but heard, acknowledged, and valued. Casey has given me that and so much more. I feel very lucky to have him in my corner.
What one female empowerment book do you think every woman should read?
"The Neapolitan Novels" by Elena Ferrante—and I promise this isn't shameless promotion of Season 3 of our show! In all seriousness, the books are absolutely phenomenal, and a must-read for anyone who hasn't yet.