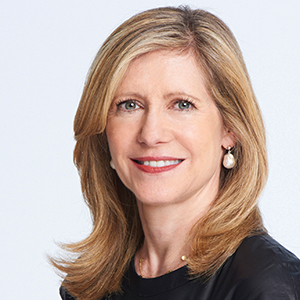 Years in Industry: 20+ years
Education: MA Edinburgh University
In 2019, Berwick's role expanded internationally with the oversight of hayu, an SVOD fully integrated with social media available in some European markets, Canada, Asia and Australia. She continued building Bravo's success, launching BravoCon for the superfan. The event sold out to more than 10,000 people in less than 60 seconds. McCumber is leaning into the unscripted world for USA, bringing back "The Biggest Loser" and launching competition series "Cannonball." SYFY is growing quickly, with McCumber expanding the net's digital strategy and focusing on growing the net's profile as a top movie network.
What about travel used to annoy you but that now you actually miss?
A few hours of limited connectivity.
Last content I streamed:
"The Real Bros of Simi Valley"
"Tiger King" is a thing because…
People love true crime.
The first thing I'll do when I'm back in the office is…
Grab that magnum of rose I left behind to bring it home.
My prediction for AVODs is….
Growth and more growth.
Working from home has taught me…
We're all infinitely more adaptable than we think.
Best Zoom background goes to…
"Vanderpump Rules"
Last show binged not on your networks:
"Succession"
What product could you not live without?
Mascara and phone.