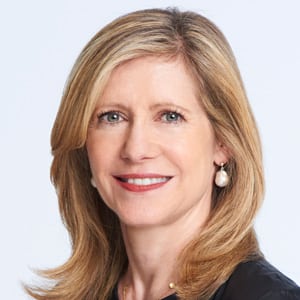 When it comes to building or rebranding a network, Berwick's track record speaks for itself. Whether it's Bravo Media, E! Entertainment, Oxygen Media or newly rebranded Universal Kids, Berwick knows what these very different audiences want, and she always delivers. Part of that comes from the fact that she listens to other people's opinions, and the rest comes from her impeccable instincts, including the move to transition Oxygen into an all-crime destination. Given her role in building the ever-expanding "Real Housewives" franchise, Berwick's recipe for reducing stress is no surprise: "A good sweat session on the treadmill while watching 'Vanderpump Rules.'"
Who is your favorite current female TV character and why?
Susie Greene on "Curb Your Enthusiasm," played by Susie Essman. No one makes rage so hilarious.
What is one way the industry can continue to evolve in ridding itself of gender discrimination?
More women on boards and in senior roles.
Best advice for relieving stress?
A good sweat session on the treadmill while watching "Vanderpump Rules."