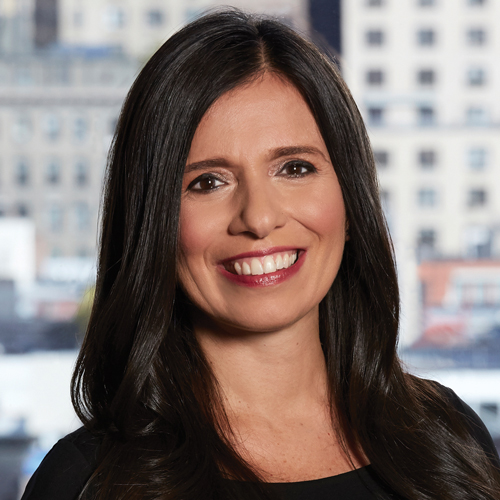 McKiernan is a champion of insights-led advertising, pushing the industry to leverage research and explore return on marketing investment to deliver better results for clients. During these unprecedented times, she has been committed to working with healthcare companies to produce compelling content and storytelling that helps viewers relate and understand the patient's journey. Among the many successful campaigns McKiernan led, the unique collaboration with Novo Nordisk to raise awareness around diabetes was groundbreaking. And although she sees "significant strides" in front of and behind the camera in terms of gender bias, she says, "The investment we are making is working—but it requires awareness, intention and authenticity."
What question(s) should you ask to ensure you're achieving pay equity?
In today's world, you should not be afraid to ask for equal pay, and that means doing your research. Ask for your role's salary range, research competitive salaries, and make sure you negotiate. Talking about money makes people uncomfortable, but it's important to advocate for yourself. In addition to the marketplace data, you should be prepared to talk about your role scope, your unique skills and experience, and what you bring to your team that nobody else can. It's important to have these conversations throughout the year with your manager and be specific.
How would you rate the industry regarding gender bias in shows/characters?
 As an industry, I believe we are constantly improving. There's been significant strides made for equality both in front of and behind the camera, but there's always room for more. We need to look beyond checking a box for inclusivity and focus on how cis and non-binary genders are being represented and empowered. You can see the difference in today's landscape compared to that of 10 years ago—the investment we are making is working—but it requires awareness, intention and authenticity.