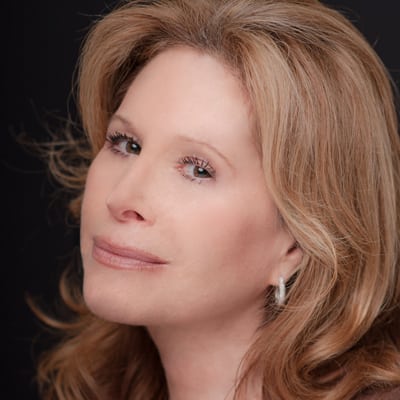 Davis has been a behind-the-scenes strategist in spearheading new OTT models, from revenue to content. She founded ways to educate Gen Z and millennials to offset cord-cutting, while counseling leaders in cable, technology and social media in brokering strategic alliances. "To anticipate the future to compete with a greater fervency in the marketplace, companies need to make diversity the norm—women and men of all backgrounds," Davis says.
What's a recent example of a step forward for women in the media industry?
Today, the media industry encompasses so many industries from technology to advertising to private equity companies to talent in television and movies—and women have become decision makers in many of these arenas. More women are on boards. More women are entrepreneurs. We need to accelerate these changes faster and in broader ways. To anticipate the future to compete with a greater fervency in the marketplace, companies need to make diversity the norm—women and men of all backgrounds.
Who is an inspirational woman you admire, and why?
Oprah Winfrey continues to be an inspiration. She has a sense of purpose, gratitude and humility because it is who she is. I have a little-known first-hand story about Ms. Winfrey, which speaks volumes. In the early '90s in my early working years, I was involved with the National Captioning Institute, which created the technology for captioned television that enabled Deaf and hard-off-hearing people (some 27 million) to watch television. Decoder boxes were used before the technology—a chip—was included in television sets that we have now. The technology for captioning was expensive. Oprah's was the first syndicated television program to be captioned—because of her generosity. I helped to spearhead and was charged with giving Oprah the first Humanitarian Award for her groundbreaking efforts. (Captioning also served to help 45 million people learning English as a second language; 35 million elementary school students honing reading skills; and some 26 million adults learning to read.)
Initially, Oprah did not want to be acknowledged for doing what she thought was the right thing to do. She wanted no accolades. She only agreed when we said that we would give two hundred decoders to inner city school children in Chicago, in her honor. Marlee Matlin was going to present the award to her. And there would be sign language specialists who could help Oprah to speak to the children. Oprah agreed but with the stipulation that there be no press. She wanted to sincerely do it from her heart without publicity.
Two hundred inner city school children would be taken to a hotel ballroom by bus to have refreshments and she would present them with their decoders.
Oprah was shooting multiple shows a day from her Chicago studios. Her schedule was grueling. The day she was to be presented with the Humanitarian Award – there was an electrical outage at her studios—and on-air guests and audience guests were delayed and schedules were in disarray. We assumed that she would not be able to make the gathering. Her responsibilities were overwhelming and we understood. So much rested on her shoulders. But sure enough, unfazed, she walked through that door and up to the podium where Marlee presented her with the award. We expected Oprah to leave shortly after because of her challenging day.
Instead, she remained, and personally gave each of the 200 children a decoder, asked their name, took a private photo with them. She focused on each child and their parents who attended and made them feel special.
To this day, I believe few know this story which to me underscored the saying, "Circumstances don't make a man (or a woman) rather they reveal them." As a young writer, humanist and budding entrepreneur – that day Oprah served and continues to serve as a great mentor with her understanding of priorities and purpose in the world.
If there were a reality show based on your office, what would it be called?
"The Futurists."