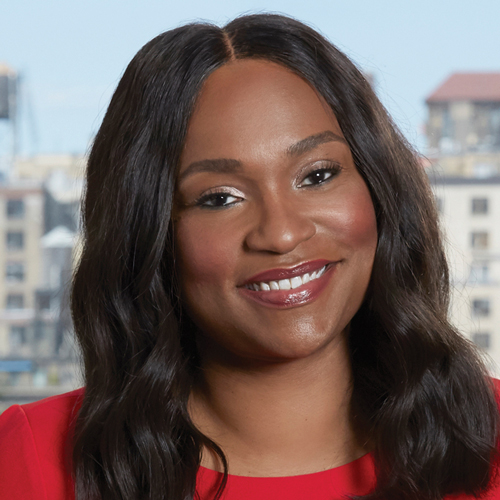 It takes a lot to wrangle data and targeting solutions, measurement and audience insights but Brown has risen to the task for two decades. She's worked on upfront strategies and negotiations over the years, helping create sponsorship opportunities for brands. Brown also co-leads a team of advocates on diversity and inclusion initiatives at the company and serves on the DMED DE&I Council.
"I look forward every year to The Brotherhood Sister Sol (BroSis) Annual Voices Gala. The event features the words of BroSis members and alumni—their award-winning poetry, prose and short films. Their commentary on the world is truly inspirational!"
Name a woman who has inspired you. My mother has inspired me from day one. She is so encouraging, compassionate, determined, intelligent, and her work ethic is unmatched. She worked full-time as a nurse when my sister and I were growing up and she showed us that it is possible to have a fulfilling career while raising children. She and my father both had demanding careers and balanced responsibilities in our house, setting a great example of what true partnership looks like. Now she is the most amazing grandmother to my children, Taylor and Dylan, and my niece Nyla. She pours all of her love into them and teaches them invaluable life lessons.