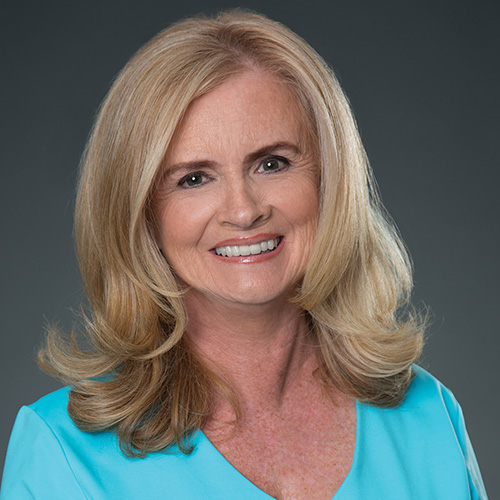 If you've met Dale Hopkins only a handful of times, chances are high that she remembers you. A genuine love for people is in the iNDEMAND chief's DNA, and it has translated to informal mentoring that has spanned decades.
One of the beneficiaries is Craig Robinson. He's NBCUniversal's chief diversity officer now, but when he met Hopkins in the early '80s, they were both working in the CBS sales department. She would take the junior account executive on sales call with her, and once she was promoted to management, suggested Robinson takeover her accounts.
"I was brand new, still essentially a trainee, so it was a highly unusual recommendation—and it changed my career trajectory. This taught me the real meaning of a sponsorship and mentorship," he says. "Some people toss those terms around lightly, and are referring to someone you call if you're struggling with a new boss or looking for advice on how to handle a difficult situation. There's a need for that too. But at NBCUniversal we have a very specific definition of sponsorship. It's not just someone who provides you with advice… It's someone who will use their equity on your behalf, and who is willing to kick a door down for you. That's a much higher degree of responsibility and commitment and it's what Dale did for me early in my career. Dale was there kicking doors down for me from Day 1."
It's a skill Hopkins learned at home. "I try to help everyone along my path not really knowing if it works or not. My dad always said 'giving is living.' He drilled it in us, it's even on his grave stone. To give is to receive," she says. "I believe so strongly in the more you give, the better your life. By mentoring, helping others, it in turn helps me."
Hopkins' decades of industry experience, which include stints at Game Show Network, G4, E! Networks and CNBC, have given her the opportunity to touch many. Outside her offices over the years, she's created a photo wall—impromptu snapshots of people she works with. Maybe that's how she never forgets a face!
"Though Dale is almost always in the position of 'the boss,' she is constantly working for others. She goes out of her way to help all sorts of people, whether it's kids from Big Brothers Big Sisters of America, fellow executives, up-and-coming workers, Uber drivers, young people who've been laid off due to the pandemic… and they're all equally significant to her," says Nicole Baio, an account director at Game Show Network, who previously worked under Hopkins. "When her peers launch a new endeavor, Dale is the first to buy, sign up, or promote. She champions everyone she meets in her own unapologetic way. It's no surprise to me that she's Mentor of the Year."