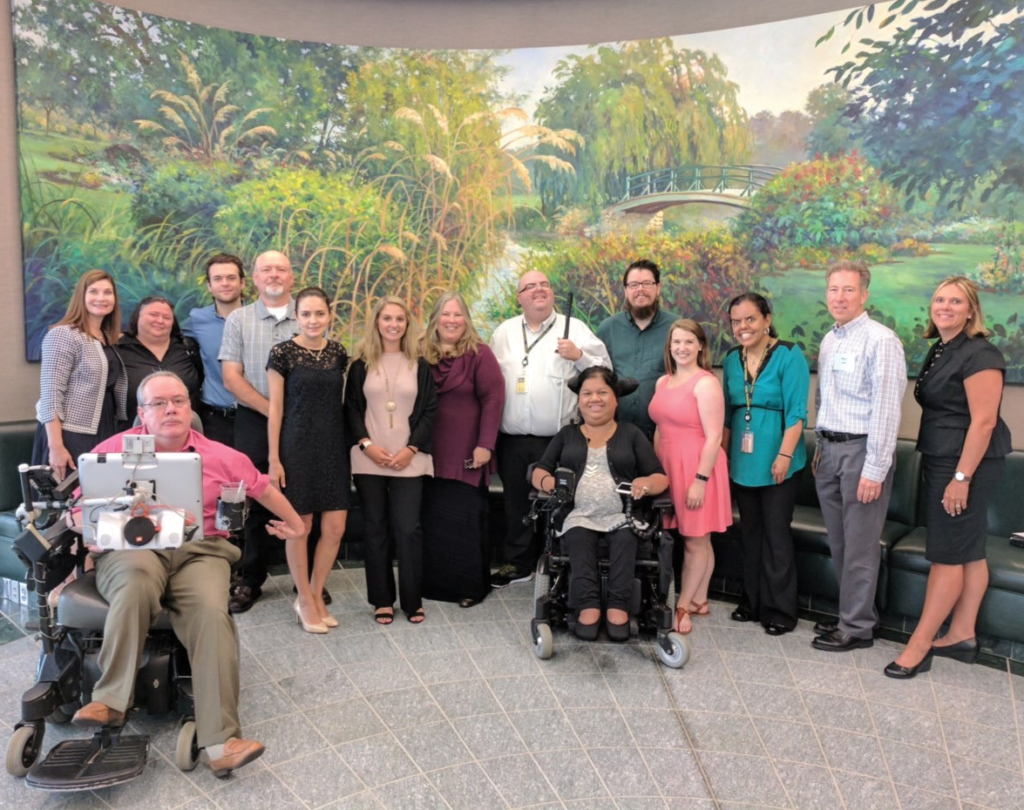 Part of Cox's DNA is to strive to have a diverse workforce that reflects the communities it serves. To help achieve that goal, the company recently completed a full accessibility audit of its career website. That included fixing major issues, making it readable with a screen reader, and updating the accessibility statement to make it more prominent.
As part of its mission to make sure everyone at Cox is getting the message of inclusion, the company celebrates National Disability Employers Awareness Month every October. One of those gatherings featured Mandy Harvey, a former contestant on Season 12 of "America's Got Talent" who is profoundly deaf. "Mandy performed for Cox employees, but even better were the stories she shared regarding overcoming obstacles when she lost her hearing," says Ilene Albert, Cox's executive director, product development & management.
Every May, the company celebrates Global Accessibility Awareness Day. Inspirational speakers have included Kyle Pease, an athlete with Cerebral Palsy who has competed in Iron Mans and the NY Marathon with his older brother despite being in a wheelchair.
"We are constantly trying to educate and empower our employees. Both those that are on the frontline as well as those in the product development organization, in addition to our talent development team," Albert says. "We put policies in place to make sure that accessibility is part of everything that we do."
In 2018 and 2019, Cox Communications was named a NOD Leading Disability Employer, an award given by The National Organization on Disability to honor companies that demonstrate exemplary employment practices for people with disabilities.
"In addition to training of our team here at Cox, we try to promote accessibility as a technology imperative and really integrating that into our organization," Albert says, explaining that in 2016 the company built a dedicated competency for accessibility within the product organization. "Our focus is on ensuring that our products and services are accessible by all. Since that time, we've been working to integrate accessibility development and testing in all aspects of our business. And we're training our employees on how to better support our customers with diverse abilities."
That work has included examining everything from payment kiosks in retail stores to working with technology teams to ensure that anything web-enabled can be used with assistive technology. Albert points to Cox's customer service chat option. If they want to make billing changes, a lot of time that means calling in. But that doesn't work as well if someone is deaf or hard of hearing, so Cox changed that policy for those customers. In 2018, Cox set up an accessibility support center for customers who rely on key services, including closed captioning, video description and voice guidance.

"We're trying to meet our customers where they are in the most efficient manner," says Albert. "For accessibility to be successful at a company, it needs to become second nature with our other objectives. We have a small accessibility team. That's because accessibility is everyone's responsibility here at Cox."
– Amy Maclean