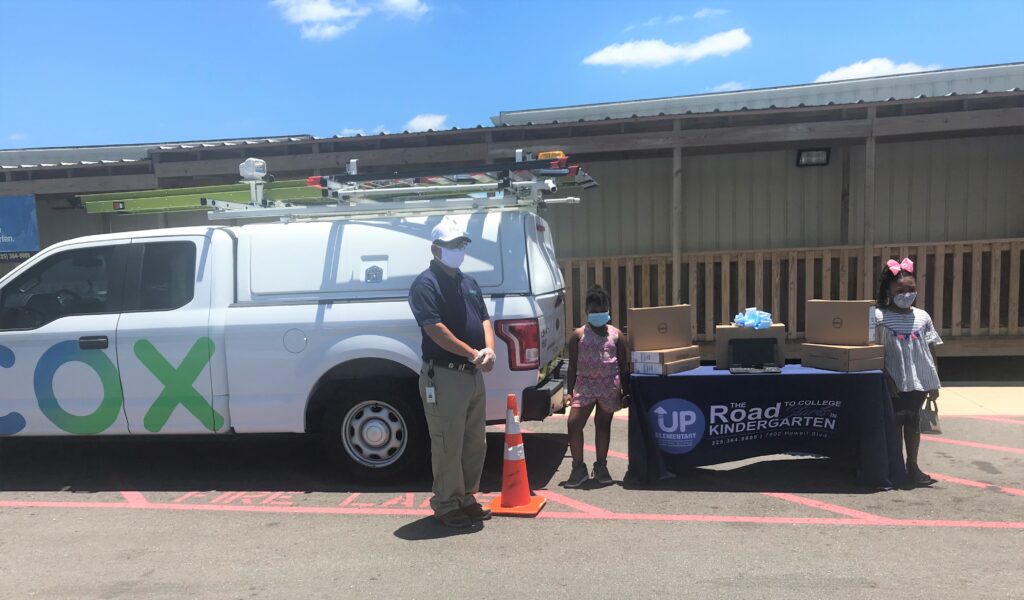 Corporate social responsibility takes a lot of different forms. For some, it involves giving back to the environment. For others, it involves teaching children to read. However, some of the most important unsung heroes of social responsibility are those who focus on underrecognized issues like Cox Communications, who has been championing Internet access since 2002.
Since then, Cox has developed its Connect2Compete program aimed at providing affordable Internet service and devices to low-income students and their families. The program is open to families with K-12 children who qualify for free or reduced school lunch through the National School Lunch Program, Temporary Assistance for Needy Families or the Supplemental Nutrition Assistance Program.
Cox has been steadily building on the program, partnering last year with the US Department of Housing and Urban Development to extend the initiative to families with schoolaged children who reside in public housing, as well as K-12 families who receive tenant-based vouchers, project-based vouchers or Section 8 Project-Based Rental Assistance.
Another recent addition to the program was to expand it into improving "digital literacy" among those who aren't accustomed to regularly using the Internet as a tool. The decision was made last year to evolve Cox's program to focus more on digital literacy training "through partnerships with The Boys & Girls Club and providing net smart curriculums to students who go to The Boys & Girls Club as well as great partners like Common Sense Media," says Amy Quinn, Cox's executive director of public affairs.
Cox believes the training will help families learn to navigate the Internet in a helpful way and to use it as an educational tool. The MSO didn't want to dive head fi rst into uncharted territory alone though. "We were dipping our toe in it but we weren't making a concerted effort. So, we did some research and all roads led to the ALA," says Quinn.
The ALA, or American Library Association, happened to already be a national partner in the ConnectHome Initiative and a great opportunity for a digital literacy partnership.
"They are the undisputed national leader in providing critical tools, curriculums and skills and training to families across the entire country. So, we developed a partnership with them where we promote their digital literacy tools and they promote our discounted service offer, but perhaps more importantly we're going to be hosting joint training sessions in community events," Quinn explains.
ALA president Julie Todaro is enthusiastic about the pairing. "Cox's investment in public libraries and DigitalLearn.org extends our reach to help more families thrive online, and entire communities will reap the returns on this investment," she says. "We urge more corporations to follow Cox's lead and leverage the expertise, technology infrastructure and digital resources offered by our nation's libraries."
One of the most tangibly positive aspects of Connect2Compete is the effect it has on whole families, not just students. According to Quinn, Cox's research shows that after enrolling in Connect2Compete, not only are student grades increasing but parent interactions with teachers are improving as well. Beyond parent-teacher interaction, the program is looking into how its partnership with the ALA can reach the next level.
"What does that mean for job training, what does that mean for health care and access to doctors and something as simple as being able to purchase your public transit access online rather than having to go down to the station and deal with a person?" asks Quinn. Cox is looking to find out.
– Katie Nale
FAST FACTS
More than 280,000 families (equivalent to over a million people) have been granted Internet access as a result of Cox's Connect2Compete initiative.
There are more than 16,500 physical public libraries in communities of all sizes across the country.
Cox and local libraries are collaborating on digital literacy and Internet adoption initiatives, including a cross-channel advertising campaign on Cox's lineup.