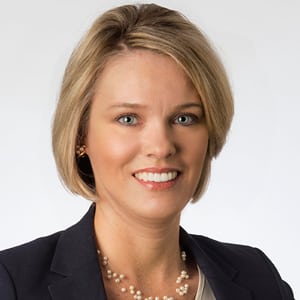 Years in Cable: 23
Education: BS, Accounting, George Mason University
One Word that Best Describes Me: Courageous
Whitaker brings the intensity she had as a soccer player at George Mason University to her position today at Comcast. Under her leadership, the Keystone region in 2016 was video positive for the first time in 13 years, a significant achievement in a highly competitive era and area of Comcast's Northeast Division. Her team exceeded budgeted net add goals for all four lines of service and launched the innovative Xfinity on Campus service to six colleges and universities, including the University of Pittsburgh. Under Whitaker's direction, the region continues to improve its customer experience via employee focus and dedication.
Q&A
What product or service could you not live without? Comcast's X1 platform. It's the simplicity of the voice remote; live sports stats (especially when the Penguins are winning the Stanley Cup!); the Netflix app; quick and accurate searching of all choices; interactivity with my voice and Xfinity Home products; and mobility advantage of viewing content throughout my home and off-line. X1 has truly enhanced my TV world.
What are the top three qualities you look for in a hire? Proven ability to attack challenges by setting clear goals and then displaying and sustaining the drive to execute plans for reaching them; proven ability to work in a team setting and make meaningful contributions to success; and willingness to continue learning and take risks when necessary.