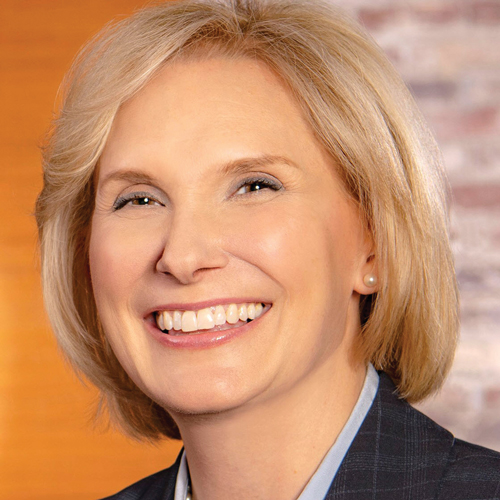 Spade helps ensure AMC Networks maintains a robust and financially sound position. It recently reported a 19% increase in total revenue, year over year, with a 44% increase in earnings per share, easily beating Wall Street forecasts. Her secret sauce? Staying agile and innovative. She's helping lead the pivot to a streaming-focused business model, while at the same time evolving how AMCN's content is delivered to meet audiences on whatever platform they're using. Spade also led the implementation of an enterprise-wide update to the company's media supply chain, creating a centralized, digital operation connecting standalone systems across a variety of disciplines. Network, network, network is Spade's suggestion for candidates returning to the workforce: "You likely have a stronger network than you think!"
What's one way your company has broadened the recruiting process to ensure greater diversity?
Require diversity of candidates for all position fulfillments.
Best advice for someone looking to re-enter the workforce after a hiatus?
Convey your passion and specific research done for position fit and use your network… you likely have a stronger network than you think via friends and family and LinkedIn!
What one female empowerment book do you think every woman should read?
"Leading with Emotional Courage" by Peter Bregman.