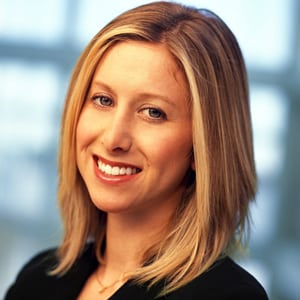 Frymark's dedication to Discovery's success is contagious, trickling down to her teams, inspiring them to best serve the company. During the past year, she led communications strategy for critical corporate initiatives including Discovery's investment and strategic partnership to form Group Nine Media, a new digital media holding company. To reduce stress, Frymark takes her toddler son to the playground or will jot down a "to do" list. "Then, I know nothing is going to slip through the cracks," she says.
Who is your favorite current female TV character and why?
Daenerys Targaryen ("Game of Thrones")—aside from the dragons, because who couldn't use a few of those—she has developed a strong sense of self and leadership… taking advice and counsel but trusting her own gut and intuition.
What industry topic do you think will dominate industry headlines in 2018 and why?
Cord cutting and skinny bundles will continue to dominate the cable industry news.
Best advice for relieving stress?
A trip to the playground with my toddler. Also, less fun but also effective is capturing everything on an exhaustive "to-do" list… then I know nothing is going to slip through the cracks and I can relax.