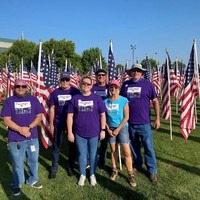 Cable One's Generous Spirit Sparks a Movement
By Noah Ziegler
As COVID slogs on, companies continue to map out a path to ensure a safe working environment, while also staying true to their mission and goals. At Cable One, leadership is forging the advancement of digital transformation within its footprint and maintaining its involvement in local communities.
Cable One expanded its rural footprint with 13 business transactions representing an aggregate investment of approximately $2.2 billion. In each new market, it has looked for ways to narrow the digital divide. Last year, it implemented nearly 140 free public WiFi hotspots across its footprint and partnered with communities, hospitals and essential institutions to address broadband connections.
Cable One, fresh off its acquisitions of Hargray and CableAmerica as well as investments in TriStar and Point Broadband, established the Cable One Charitable Giving Fund providing $250,000 in grants annually to local nonprofits in its markets in 2021. The company distributes money twice a year to organizations keeping with its brand principles including STEM education, vocational and life skills training for persons with disabilities, programs advocating on behalf of abused children, families in need and the homeless. Since spring 2021, 91 organizations have benefited from the Giving Fund.
The operator has a long history of giving back, from Google Chromebook donations to Title I schools to 32 tons of food to local food banks. It currently partners with National Diversity Council, Emma Bowen Foundation and Special Olympics.
Even after expanding in size, Cable One makes sure to keep a local focus. Over 75% of Cable One associates live in the communities they serve. The dedication to helping cities doesn't stop on the business and technical side of things. The company calls on employees to give back in numerous ways, such as its "Angel Day" program. The initiative gives employees one paid day off per year to volunteer at local nonprofits.
Sparklight GM Charles Oakes says community involvement is crucial to understanding what an area needs from an economic development standpoint. "An organization's character is defined by what it does when no one else is looking," says Oakes, who's based out of Gulfport, Mississippi. "With more than 3,600 associates across 24 states, we give more than 29,000 work hours back to our associates so that they can give back to organizations that matter most to them. To me, that redefines the moral character and integrity this company has."
Cable One remains dedicated to environmental causes as well. It partners with the Arbor Day Foundation, a nonprofit that has planted over 350 million trees across the globe. By the end of 2022, Cable One will have planted 120,000 trees. Another partnership is with the community improvement organization Keep America Beautiful, where Cable One not only provides financial support but gives volunteer opportunities to its employees.
"Each and every experience has been humbling and I'm so grateful to be able to give back to those in need in my community," says Cable One VP of Communications Strategy Trish Niemann. "I appreciate Cable One's support and encouragement in helping to grow and strengthen our communities."
Fast Facts
500 grant applications were received in the first year of the Charitable Giving Fund
6,997 crosses and Stars of David were erected by Cable One associates in Idaho Falls to recognize fallen service members this Memorial Day
1,000+ cities and towns across 24 states are served by the Cable One family of brands