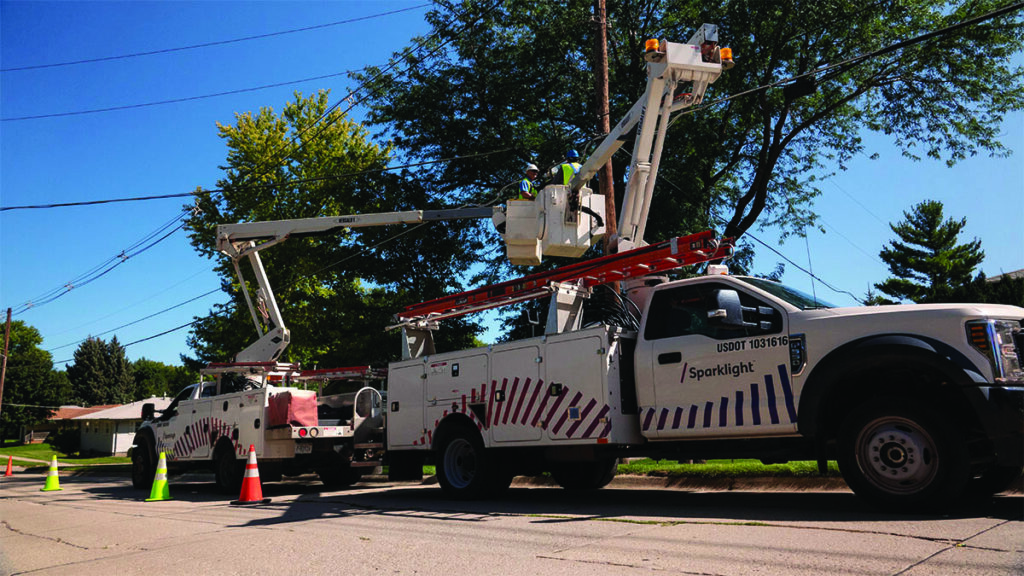 In a time when the digital divide can quickly swell to a chasm, Cable One earns our 2016 indie community service honor for its strides to bridge the gap and provide students access to the technology necessary to learn.
For three years and counting, the operator—which serves markets in 19 states including Arizona, Arkansas, Kansas, Mississippi, Nebraska, North Dakota, Oklahoma, Oregon and Tennessee—has donated Chromebooks to Title I schools, many of which lack the funding needed to access these types of devices. Through its "Chromebooks for Kids," a Cable One Cares initiative, executives spend time in the communities they serve and select schools with the greatest need for technology in the classroom.
"Access to technology in schools is no longer a luxury, but a necessity, and donating Chromebooks to Title I schools will help bridge the digital divide for children who may not have access to this kind of technology at home and to schools that may lack the funding to purchase them on their own," says Steve Fox, SVP & chief network officer at Cable One.
The schools are using the Chromebooks in a variety of ways. Many of their students don't have access to this type of technology at home, so teachers are "using the tablets to assist students in establishing the computer literacy skills needed in order to be successful in school," Fox says.
Feedback from a few school administrators sheds light on just how essential the donations are:
"It's important for students to learn computer literacy skills at an early age," says Bryan Garcia, principal at Puesta del Sol Elementary in Rio Rancho, N.M. "With the advancement in technology and the requirements needed for the 21st Century, allowing students the opportunity to create, design and discover using technology is vital."
Garcia says increased testing requirements from the state and federal government has put his school "in a catch 22 situation. Our available technology is needed for testing, so giving our students access to technology to learn the skills that will equip them is severely limited," he says. "Students will now have the opportunity to utilize the Cable One Chromebooks to assist in computer literacy skills needed for PARCC and NWEA assessments, and more importantly to learn skills needed for college and career readiness."
The Chromebooks also provide schools greater flexibility in the classroom. "This generous donation will allow teachers to create new, engaging projects that leverage the technology to encourage communication, collaboration, critical thinking, and creativity in their students," notes Jason Cresap, principal at Lewis and Clark Elementary School in Fargo, N.D. "We have many students whose only exposure to technology is while they are at school."
The recipients have shown their gratitude in a variety of ways, including school assemblies. "It's such a moving experience to see how excited the students and teachers are and to take a moment to sit with the students so they can boot up one of the Chromebooks and start exploring," says Scott Geston, Cable One's Fargo GM. "Our associates are passionate about giving back to the community where they live and work. We know that improving access to technology in our schools will improve education and benefit our communities for the long term. The schools we've donated to have been amazing and overwhelmingly grateful."
Though the ongoing Chromebooks for Kids program has a tremendous impact, it isn't the only community service Cable One engages in. Company associates and their families volunteer thousands of hours each year at food banks and animal shelters, building houses, holding food and toy drives, and raising funds to support organizations in need, says Fox. "It's very important for us to give back to the communities where we live and work, and to be the kind of company our communities are proud to call a neighbor."
FAST FACTS
During the past three years, Cable One has donated 500 Chromebooks to 10 schools in its markets. Cities served include:
Norfolk, NE
Rio Rancho, NM
Brookhaven, MS
Fargo, ND
Idaho Falls, ID
Grenada, MS
Ponca City, OK
Emporia, KS
Prescott, AZ
Odessa, TX